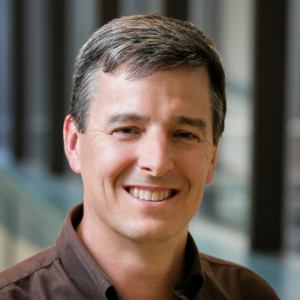 John Rogers, PhD, the Louis Simpson and Kimberly Querrey Professor of Materials Science and Engineering, Biomedical Engineering, has been awarded the 2022 James Prize in Science and Technology Integration by the Council of the National Academy of Sciences.
The James Prize honors outstanding contributions made by scientists who are able to adopt or adapt information or techniques from outside their fields to solve a major contemporary challenge not addressable from a single disciplinary perspective.
"This award is a great honor, of course, and I am delighted that we were selected," said Rogers, who is also a professor of Neurological Surgery and a member of the Robert H. Lurie Comprehensive Cancer Center of Northwestern University. "It's a powerful acknowledgement of our Bell Labs-inspired style of research, combining basic science with technology translation in a highly collaborative mode that integrates multiple disciplines."
Rogers was selected for his development of 'biocompatible' forms of electronic, optoelectronic and microfluidic technologies with unique capabilities in basic science research and clinical care. These devices range from brain mapping technology that can serve as the basis for a neural interface, to wireless wearable sensors that can monitor pregnant women and their fetuses or microfluidic sweat stickers that can diagnose cystic fibrosis.
Even with their broad variety of applications, these devices are brought together by their soft mechanical properties, miniaturized dimensions and wireless operation. A key innovation across many of these platforms is their ability to harvest energy from remote sources, in many cases by leveraging the same technology used in smartphones for electronic payments and in radio-frequency ID tags.
This scheme eliminates the need for bulky batteries or wires, thereby reducing size and weight of the devices and creating opportunities to use materials that 'resorb' naturally into the body after a period of clinical need. Recently, Rogers developed the first-ever transient pacemaker — a wireless, battery-free, fully implantable pacing device that disappears after it's no longer needed.
"We're particularly excited about these physically 'transient' electronic systems — as an engineering form of medicine," Rogers said.
Some of these inventions have already been deployed, both in American hospitals and in low-resource settings around the world. For example, thousands of wireless, clinical-grade vital signs monitoring systems for maternal, fetal and neonatal health have been distributed across multiple countries in Africa (Zambia, Kenya and Ghana), in India, Pakistan and in Mexico, through partnerships with the Gates Foundation and the Save the Children Organization.
"As materials scientists and engineers, working in close collaboration with the medical community, we feel that we have something important to contribute to the way that we think about the future of healthcare," Rogers said. "We believe that advanced technologies, built on fundamental scientific foundations, can improve patient outcomes and reduce costs of care — not only in developed countries but also in resource constrained areas of the globe. "
The National Academy of Sciences (NAS) is a private, non-profit society of scientists and scholars. NAS is committed to furthering science in America, and its members are active contributors to the international scientific community.