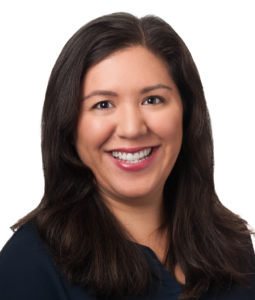 Marijuana use among individuals who are pregnant or postpartum and living with HIV increased from 2007 to 2019, according to a Northwestern Medicine study published in JAMA Network Open.
The findings mirror national trends of increased marijuana use following legalization of recreational and medical marijuana in several U.S. states, further underscoring the need for additional research and clinical attention for this patient population, the study's authors said.
"Our findings will help clinicians understand that marijuana use is a major issue for this population. As clinicians, we need to be asking patients about substance use nonjudgmentally and providing evidence-based counseling to pregnant and postpartum individuals about marijuana use," Lynn Yee, '08 MD, '08 MPH, assistant professor of Obstetrics and Gynecology in the Division of Maternal Fetal Medicine and lead author of the study.
Despite the evolving state of legal marijuana in the U.S. and the ongoing opioid epidemic, substance use among pregnant and postpartum individuals living with HIV has remained understudied. To better understand these trends, Yee and colleagues evaluated data from the Surveillance Monitoring for Antiretroviral Toxicities (SMARTT) study, a prospective, multi-center study examining 2,310 pregnant and postpartum individuals enrolled at 22 sites across the U.S.
From this data, the investigators examined trends in marijuana, alcohol and opioid use during pregnancy and the first year postpartum, as well as the differences in substance use based on a state's marijuana legalization status.
Overall, marijuana use during pregnancy among these individuals increased from 2007 to 2019 — from 10.2 percent to 23.7 percent— and was more frequent in states with medical marijuana legalization. Alcohol and opioid usage during pregnancy did not change, but combined postpartum alcohol and marijuana use did increase, by about 10 percent per year.
The legalization of medical marijuana was also associated with an increase in marijuana use among these individuals.
Going forward, Yee said additional data are needed on opioid use for individuals living with HIV who are postpartum, as pregnancy and birth can be common triggers for opioid use. In addition, as more states legalize recreational marijuana, Yee said there will be more opportunity to understand marijuana usage trends among these individuals amid evolving legal and social changes.
"We are interested in understanding how evolving recreational marijuana laws affect stigma, disclosure and willingness to use substances during pregnancy. These issues likely influence the health of pregnant people who are living with HIV. We'll need to collect more data over time for to address these questions," Yee said.
Currently, along with collaborators from the Pediatric HIV/AIDS Cohort Study, Yee's team is beginning to study the clinical implications of substance use among pregnant and postpartum people living with HIV and determining what interventions might be helpful for this patient population.
"Pregnancy and the postpartum period are incredibly important life stages. We need to be thinking about these windows of opportunity in terms of all the many ways in which we can improve health for the mother and her family," Yee said.
Jennifer Jao, MD, MPH, associate professor of Pediatrics in the Division of Infectious Diseases, and Ellen Chadwick, MD, '82 GME, the Susan B. DePree Founders' Board Professor of Pediatric Adolescent and Maternal HIV Infection, was a co-author of the study.
The study was supported by the National Institutes of Health Eunice Kennedy Shriver National Institute of Child Health and Human Development; the National Institute of Dental and Craniofacial Research; the National Institute of Allergy and Infectious Diseases; the National Institute of Neurological Disorders and Stroke; the National Institute on Deafness and Other Communication Disorders; the National Institute of Mental Health; the National Institute on Drug Abuse; the National Cancer Institute; and the National Institute on Alcohol Abuse and Alcoholism.