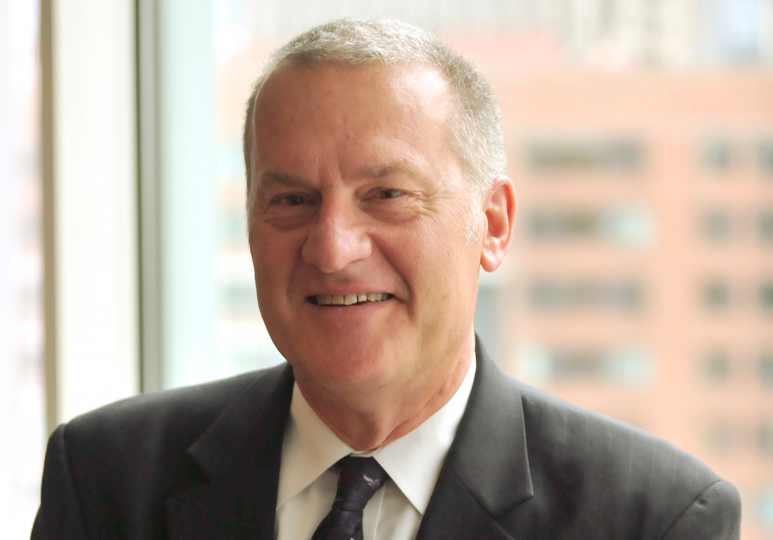 David Cella, PhD, the Ralph Seal Paffenbarger Professor, has announced that he will be stepping down as chair of the Department of Medical Social Sciences, the department he helped establish in 2009, and which grew rapidly in prestige and prominence to become one of the premier destinations for community and social-sciences research efforts in the biomedical sciences.
"The privilege of launching and then leading this department has been the highlight of my career," Cella said. "We have recruited and launched a truly amazing and diverse faculty who will continue to contribute to the mission of the school and university. I look forward to actively helping our department grow and evolve over the coming years."
The inaugural chair for the newly formed department in 2009, Cella helped lead Medical Social Sciences through a period of noteworthy growth in size, scope and national importance. Today, the department is ranked #1 in the nation for public health science in medical schools and has been awarded more than $200 million in cumulative award dollars to study health outcomes measurement and science, health system transformation, mechanisms of health and disease, lifespan health promotion across the lifespan and health equity.
Cella is an international expert in the measurement and application of patient-reported outcomes in research and clinical settings; many health systems, international registries and clinical trials use the measures developed by him and his collaborators. He led the first group to pioneer the use of item response theory (IRT) in health measurement, opening up new approaches to accurately assessing patients' symptoms, functioning and perceptions of health and well-being. Cella has been a Thomson-Reuters Web of Science (Clarivate Analytics) highly-cited researcher for each of the past seven years.
The many honors and awards given to Cella over his distinguished career include the Gustav O. Lienhard Award from the National Academy of Medicine for his work to improve healthcare in the United States and the John Ware and Alvin Tarlov Career Achievement Prize from the International Society for Quality in Health Care, which recognized Cella as a leader in the development, promotion and education of patient-reported outcome measures. He was also inducted into the National Academy of Medicine in 2019, and is an elected member of the Academy of Behavioral Medicine Research.
"David's time as chair of Medical Social Sciences has been nothing short of terrific," said Eric G. Neilson, MD, vice president for medical affairs and Lewis Landsberg Dean. "He was chosen to build and establish a world-class setting for social science research in medicine, and he has succeeded beyond all measure. He has led the department to towering heights, which is a testament to his vision, his passion and his unwavering commitment to the goal of centering patient voices in healthcare."
Cella will stay on as chair of the department until a new chair has been selected. After stepping down, he will remain a member of the faculty, and continue his research on patient-centered outcomes research and health system change, including as the principal investigator on an $11 million NIH-funded project to examine how environmental factors influence health outcomes for children, and principal investigator of an $8 million NCI-funded project to implement patient-centered symptom management in cancer care.
Cella earned a bachelor's degree in psychology from Northwestern and a doctorate in clinical psychology from Loyola University of Chicago. He completed fellowships in clinical psychology at the Payne Whitney Psychiatric Clinic and Memorial Sloan-Kettering Cancer Center and then spent 10 years building psychosocial services and research within Rush University's cancer program before coming to Feinberg in 1997.