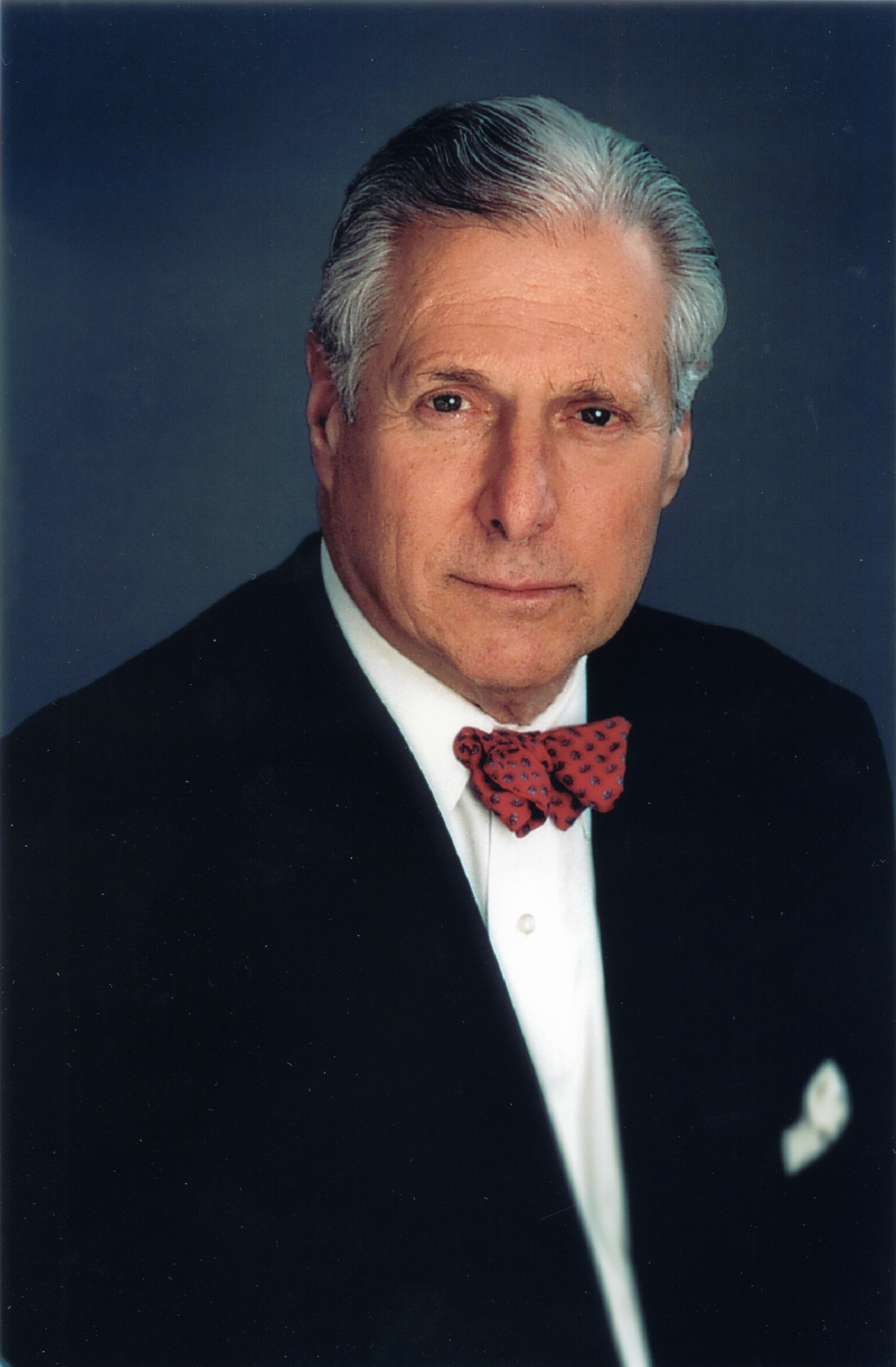 Lewis Landsberg, MD, former dean of Northwestern University Feinberg School of Medicine and chair of the Department of Medicine, whose thirty-year career at Northwestern transformed the medical school, passed away on September 23rd.
"Lewis Landsberg was an inspiring leader, a peerless bedside teacher and an exceptional scientist. As a dean, his tenure was an energizing force and his influence can now be felt in every part of the medical school. Even today, we continue to build on the foundation that he started. He will be sorely missed as a friend of many, but he leaves behind an enduring legacy," said Eric G. Neilson, MD, vice president for medical affairs and Lewis Landsberg Dean.
In 1990, Landsberg joined Northwestern's faculty as the Irving S. Cutter Professor and chairman of the Department of Medicine at the medical school and physician-in-chief at Northwestern Memorial Hospital. Nine years later, he was appointed vice president for medical affairs and dean of the medical school.
His tenure was marked by academic excellence and a growing national reputation, as well as a significant expansion of the research enterprise: during his time as dean, research support increased, and so did space devoted to research. Landsberg's influence touched every part of the medical school, and his leadership is seen throughout the organization: he appointed many new department chairs, as well as center and institute directors.
"Dr. Landsberg will be remembered for the legacy of his mentorship, his dedicated exuberance and passion for medical education and excellence, and the devotion and deep admiration for him held by the thousands of the trainees he imprinted upon during his tenure. He was the foundation on which the Department of Medicine was built. The culture of excellence, the national reputation, the success we enjoy today in the areas of training, investigation and clinical care can all be traced back to him and his enduring influence," said Douglas Vaughan, MD, the chair and Irving S. Cutter Professor of Medicine.
Landsberg was a towering figure in the fields of metabolism regulation, the sympathetic nervous system, hypertension and obesity. He was the author of more than 230 peer-reviewed publications and two books, which summarized his personal clinical experience in internal medicine, as well as his laboratory research.
During his career, Landsberg was recognized by numerous professional societies, and was granted dozens of awards and honors, including the Franz Volhard Award from the International Society of Hypertension, election to Fellowship of the American Association for the Advancement of Science and appointment as Master of the American College of Physicians.
Landsberg received his Bachelor's degree from Williams College in 1960 and his medical degree from Yale University School of Medicine in 1964. He pursued residency training in internal medicine at Yale-New Haven Hospital, and a research fellowship at the National Institutes of Health, working in the laboratory of Nobel laureate Julius Axelrod, MD. He was recruited to Northwestern from the Harvard Medical School, where he had served as professor of Medicine and chief of the Division of Endocrinology at the Beth Israel Hospital.
After stepping down as dean, the medical staff of Northwestern Memorial Hospital and the Northwestern Medical Faculty Foundation made an extraordinary endowment gift to create and name the Lewis Landsberg Deanship.
The Lewis Landsberg Society was created by former chief residents in the Department of Medicine who trained under Landsberg, and connects former Northwestern housestaff in medicine for professional exchange and continuing medical education. Feinberg's annual celebration of research at the medical school, Lewis Landsberg Research Day, was also named in his honor.
Landsberg is survived by his wife of 57 years, Jill, an attorney in Chicago, his daughter Alison, a professor of history and cultural studies at George Mason University, his son Judd, a clinical professor of medicine at the University of California San Diego, his son-in-law Matt Karush, his daughter-in-law Sarita Ordóñez, his sister Harriet August, and his beloved grandchildren, Eli and Leah Karush; and Maya, Lucas and Jonah Landsberg.