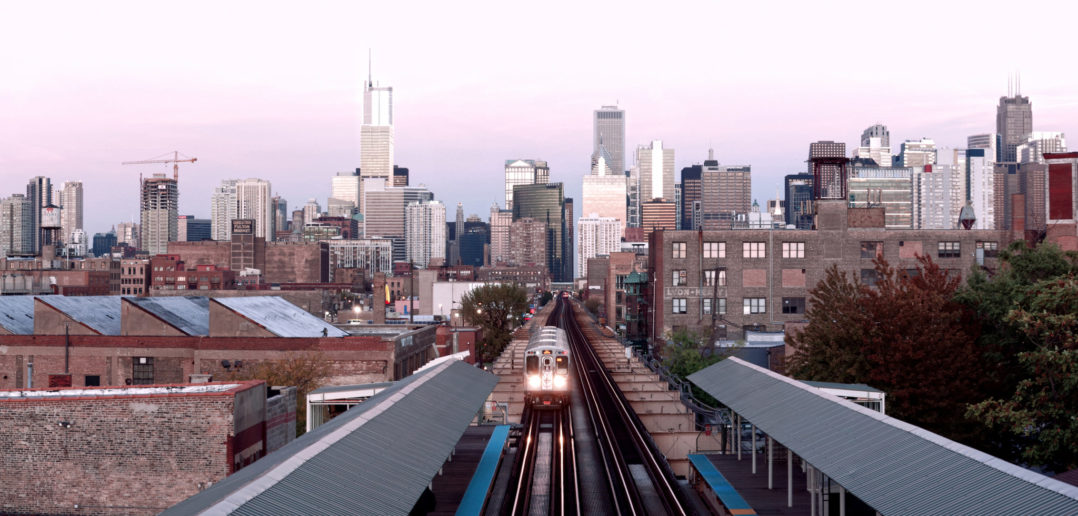 The McGaw Medical Center of Northwestern University hosted the first annual Health Equity Week, a series of panel discussions highlighting the roots of healthcare disparities and how clinicians and scientists are working to find solutions.
While the COVID-19 pandemic has shone a light on health inequities, many of these disparities have been present for hundreds of years in both clinical care and medical education — and Feinberg and McGaw are committed to do the work of stamping them out, said Joshua Goldstein, MD, '02 GME, senior associate dean for graduate medical education and an associate professor of Pediatrics in the Division of Neurology and Epilepsy.
"Racism and LGBT discrimination are antithetical to the moral responsibilities we accepted as health professionals," said Goldstein, who is also an associate professor of Medical Education and of Neurology. "This is the start of our action, and I look forward to seeing how this will help us evolve."
Co-chairs for the meeting included Linda Suleiman, MD, '17 GME, assistant dean of Medical Education, assistant professor of Orthopaedic Surgery and director of diversity and inclusion at McGaw Medical Center, and Oluwateniola Brown, MD, a third year fellow in female pelvic medicine and reconstructive surgery.
"It is important to highlight health inequities so that we may educate our trainees and faculty on how we can combat health disparities," Suleiman said. "Education starts in medical school and residency programs if we want our healthcare system to overcome these challenges our patients face."
Kidney Health Inequity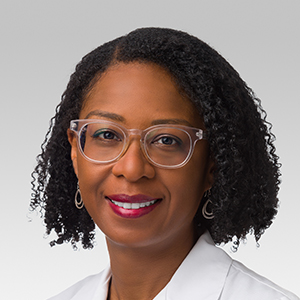 Feinberg faculty and clinician-scientists from across the U.S. discussed racial inequity in kidney care and transplants during a session moderated by Susan Quaggin, MD, the Charles H. Mayo, MD, Professor and chief of Nephrology and Hypertension in the Department of Medicine and director of the Feinberg Cardiovascular and Renal Research Institute (FCVRI).
One measurement of kidney function, estimated glomerular filtration rate (eGFR), has normally been filtered through a race-based algorithm, itself based on older studies that found Black individuals had higher serum creatinine levels compared to white individuals. However, this algorithm is not as accurate as people might think, according to Amaka Eneanya, MD, MPH, assistant professor of Medicine at the University of Pennsylvania.
"We are hanging our hat very heavily on these race coefficients, but there's a significant amount of error that surrounds these equations," Eneanya said. "These equations affect dosing and referral decisions, and Black individuals are disproportionately affected by implicit bias which leads to poor clinical outcomes."
Bias also impacts the chances of a kidney transplant, according to Dinee Simpson, MD, assistant professor of Surgery in the Division of Organ Transplantation. Black patients are more likely to be referred to nephrology at advanced stages of kidney disease, less likely to complete a kidney evaluation and are less likely to have living donors — all of which add up to make Black patients poorer transplant candidates, at least in the eyes of the Organ Procurement and Transplantation Network.
"Should those without the traditional social support be denied a lifesaving organ? Should the capacity to afford immunosuppressive medications dictate someone's right to live?" Simpson said. "Preemptive transplant is of great benefit to patients, but when patients are being referred at these late stages they're missing out on that opportunity."
LGBT Health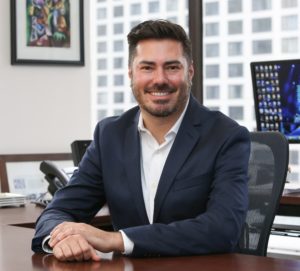 After the U.S. Supreme Court ruled that the right to marry is guaranteed to same-sex couples in Obergefell v. Hodges, many lesbian, gay, bisexual or transgender (LGBT) advocates wondered "What's next?", according to Brian Mustanski, PhD, professor of Medical Social Sciences and director of the Institute for Sexual and Gender Minority Health and Wellbeing (ISGMH), who led a session on LGBT health.
"What's next for the community is health equity: a fundamental right to achieve the same health as the sexual and gender majority," said Mustanski, also a professor of Psychiatry and Behavioral Sciences and of Psychology at the Weinberg College of Arts and Sciences. "Access to healthcare and healthy development are the next frontiers for the community."
The ISGMH is a leader in implementation science, testing strategies for behavioral health and HIV testing interventions. The RADAR study was launched in 2014 to identify risk factors for HIV and drug use among LGBT youth, and measures how network effects are associated with racial disparities among people with HIV in Chicago.
"We think this has to do with longstanding patterns of discrimination and segregation in Chicago," Mustanski said. "This leads to more density of sexual networks and less bridging of individuals to other communities."
Pipeline to Medical School and Beyond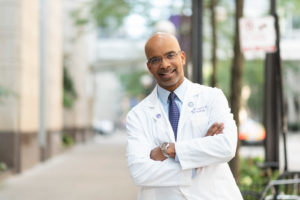 Racial and socioeconomic disparities are not limited to healthcare outcomes — they are also present within medical education and the healthcare workforce. Pipeline programs can help young people from communities traditionally underrepresented in medicine learn about and get valuable experience in health and medicine, according to a session profiling the challenges faced by underrepresented medical school applicants and students.
"We're not looking for representativeness, we're looking for new ideas, for excellence, for those qualities that will enrich our ability to provide care for the entire population," said Clyde Yancy, MD, MSc, the Magerstadt Professor and vice dean for Diversity and Inclusion, chief of Cardiology in the Department of Medicine and a professor of Medical Social Sciences. "Diversity is not just a way for us to add numbers. Diversity is a way for us to become better."
However, the work is not finished once students matriculate to medical school. Throughout the physician pipeline, students of color are more likely to drop out, so supporting students during medical school, residency and beyond is an important step to reduce workforce disparities, according to Hilda Hutcherson, MD, professor of Obstetrics and gynecology at Columbia University Medical College.
"It's more than just getting in — we need to help our students survive and thrive," Hutcherson said.
Equity in Chicago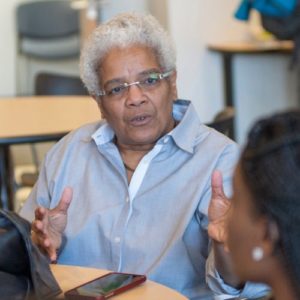 While individual research programs and clinical initiatives can help blunt the impact of health disparities, achieving health equity in Chicago will require a frame shift in thinking about medicine, according to David Ansell, MD, MPH, The Michael E. Kelly, MD, Presidential Professor and associate provost for community affairs at Rush University.
"People were completely blinded to the idea of disease causation from bacteria, and then we evolved into thinking about biological causation — and now everything we do is built on the idea that individual conditions cause disease," Ansell said. "We need to make this shift to considering the conditions under which people live, work and play, and how resources are distributed are worse than even bacteria or viruses."
The responsibility for this thinking — termed "social medicine" by Ansell — falls most heavily upon large academic medical institutions, according to Linda Rae Murray, MD, MPH, adjunct assistant professor of Health Policy and Administration at University of Illinois Chicago.
"How we run hospitals, how we treat patients, our financial filter for patients — this institutional focus on the structural conditions that allow people to be healthy or make them sick is important."