Three Feinberg students have received Harvard-Boston University-Northwestern-University of New Mexico (HBNU) Fogarty Global Health Fellowships, which will support travel to Botswana, South Africa and Tanzania, to study issues including breast cancer survivorship, health outcomes in HIV-infected pregnant women and patient experiences with outpatient cardiology care.
"For Feinberg students, having an effective on-the-ground experience in a global setting is critically important and essential in learning about healthcare. Students are often amazed at what can be accomplished in settings with just a fraction of the resources available in the United States," said Robert Murphy, MD, '81 '84 GME, the John Philip Phair Professor of Infectious Diseases and executive director of the Institute for Global Health. "This type of experience can radically change one's perspective on what is and what is not important in healthcare."
Post-Mastectomy Experiences in Botswana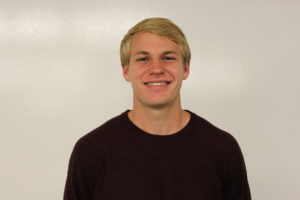 Jimmy Wester, a third-year student, will travel to Gaborone, Botswana, to explore the post-mastectomy experiences of breast cancer survivors. Wester grew up in Botswana — his parents working as clinicians specializing in HIV — and Wester said he has maintained an interest in global health, having previously traveled to Molepolole, Botswana to work on quality improvement projects after his first year of medical school.
Now, Wester said he plans to use semi-structured qualitative interviews to identify barriers that may limit patients' return to optimal function, health and happiness.
"By analyzing psychosocial stigma and perception of breast cancer among these individuals, this study can help inform approaches to mitigating stigma and fear around breast cancer screening and diagnosis," Wester said. "I am thrilled to be working with Dr. Joseph Makhema and the rest of my mentorship team in Gaborone."
HIV-Positive Pregnant Women in South Africa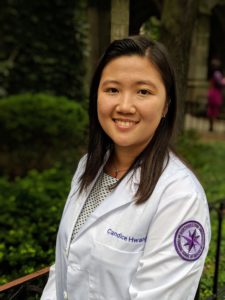 Candice Hwang, a third-year student, will examine changes in health-seeking behaviors and outcomes in pregnant women with HIV after the advent of South Africa's implementation of "Option B+." This program made antiretroviral therapy available for all HIV-infected pregnant and breastfeeding women, regardless of immune status; similar programs have helped reduce the number of newly infected children in other countries.
Previously, Hwang worked with the non-profit organization Results for Development prior to attending Feinberg, and said she is interested in applying principles from evidence-based medicine to healthcare policy. With this project, she hopes to help strengthen the case for Option B+, providing a scientific rationale for the policy.
"Through this year, I want to meet more people working on health policy research focused on developing countries, and hopefully I will continue to collaborate with them as I move through my medical training," Hwang said.
Outpatient Cardiology Care in Tanzania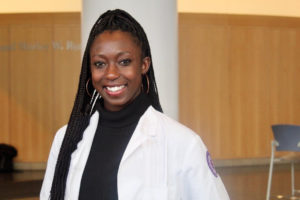 Precious Akanyirige, a third-year student, plans to explore translation of patient experience surveys into clinical improvements at an outpatient cardiology clinic in Dar es Salaam, Tanzania. Akanyirige has already designed the survey, which assesses patient-reported outcome and experience measures.
Over the next year, she will administer the survey and use the results to carry out targeted quality improvement projects within the clinic.
"I think effectively utilizing patient-reported data in conjunction with other clinical data has the potential to significantly improve care — whether that is in the United States or another country," Akanyirige said. "I hope that my work can contribute to the large body of research that serves to inform and guide how we go about pursuing improvements within the healthcare system."