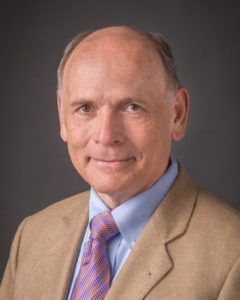 Perioperative chemotherapy did not improve overall survival for patients with resectable pancreatic cancer, according to a recent Northwestern Medicine clinical trial published in JAMA Oncology.
While better systemic treatments are still needed for patients, the preoperative approach used in the current trial may help guide future testing of other treatment strategies, according to James Wade, III, MD, associate professor of Medicine in the Division of Hematology and Oncology and a co-author of the study.
Over the last several decades the incidence of pancreatic cancer has increased, with more than 60,000 cases estimated to be diagnosed this year alone. While the overall long-term survival rate is less than 10 percent, that milestone is more likely if patients receive a pancreatectomy, the surgical removal of some or all of the pancreas. However, less than half of patients are candidates for this procedure, according to Wade.
In the current multi-institutional clinical trial, investigators enrolled patients between the ages of 18 and 75 years with localized pancreatic cancer who were eligible for a pancreatectomy. Patients were randomized to receive one of two chemotherapy regimens — fluorouracil, irinotecan and oxaliplatin, or gemcitabine/nab-paclitaxel— for 12 weeks before surgery and 12 weeks after surgery.
"The design was to 'pick the winner' of the two chemotherapy regimens for future clinical trial designs, with an overall two-year survival goal of 58 percent for each treatment group," Wade said.
Of the total number of eligible participants, 46 percent completed all six cycles of chemotherapy. Overall survival at two years was 47 percent for the fluorouracil, irinotecan and oxaliplatin group, compared to 48 percent for the gemcitabine/nab-paclitaxel group.
Although the trial did not meet the two-year survival target of 58 percent, the trial suggests that either perioperative chemotherapy regimen can be delivered safely and does not interfere with planned surgery, according to the authors.
"Clearly better systemic treatments are needed for pancreatic cancer, but it is now known that the preoperative strategy used in this study can be a model for testing future regimens," Wade said.
This work received support from the National Cancer Institute grants CA180888, CA180819, CA180820, CA180821, CA189830, CA180801, CA189953, CA189957, CA239767, CA189821, CA189972, CA233230, CA189858, CA189958, CA189822, CA189848, CA189971, CA13612, CA189873, CA189856, CA180798, CA189861 and CA189954.