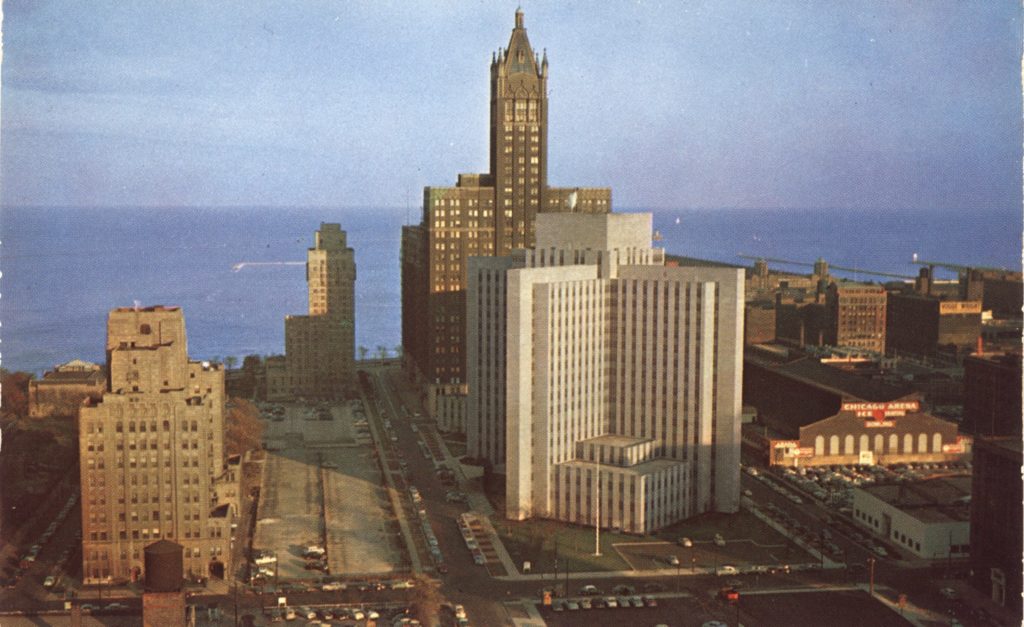 In 1946, after the end of World War II, Paul Magnuson, MD, then chair of the Department of Bone and Joint Surgery at Northwestern's medical school, came up with a novel idea that forever changed American medicine. To help the thousands of wounded U.S. service men and women who returned home to heal just as the Veterans Administration was in the midst of a doctor shortage, Magnuson proposed a bold plan: Staff VA hospitals with medical school faculty and resident trainees. Thus, academic affiliations were born, and this year, Northwestern, the Veterans Health Administration and medical schools across the country are marking 75 years of partnership.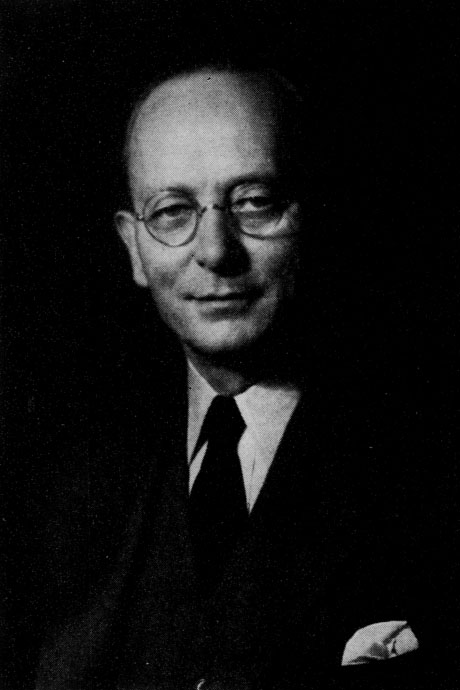 On January 3, 1946, President Harry S. Truman signed a law authorizing the creation of the VA Department of Medicine and Surgery, the forerunner of today's Veterans Health Administration, setting into motion the establishment of academic affiliations.
Northwestern's affiliation with the VA quickly became the blueprint. On January 4, 1946, 56 medical residents from Northwestern and University of Illinois at Chicago began clinical rotations at the Edward Hines, Jr. VA Hospital in Maywood, Illinois, the site of the VA's first academic affiliations. Faculty members from both institutions served as attending physicians.
In just two years, 60 of the country's medical schools had affiliated with VA hospitals. Today, the VA partners with 144 LCME-accredited medical schools (and a total of 1,800 educational institutions), including Feinberg at the Jesse Brown VA Medical Center.
"We are incredibly proud that this important and enduring partnership — which ensures military veterans receive the care they deserve for their service and sacrifice, while our students and trainees have the opportunity to sharpen their skills and broaden their knowledge — started here at Northwestern," said Eric G. Neilson, MD, vice president for Medical Affairs and Lewis Landsberg Dean.
VA rotations play an important role in Feinberg's curriculum. Internal medicine and surgery clerkships introduce many future physicians to veteran care and the VA health system. The McGaw Medical Center of Northwestern University features about 25 residency and fellowship programs with rotations at veteran's hospitals and clinics. They run the gamut from addiction psychiatry and dermatology to ophthalmology, general surgery and urology.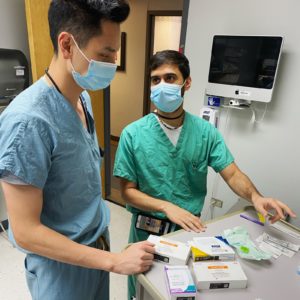 "Our partnership with the VA provides an invaluable learning experience for our trainees and is a key element of our competency-based curriculum," said Marianne Green, MD, vice dean for Education and Raymond H. Curry, MD, Professor of Medical Education and of Medicine. "Immersion into clinical training encourages professional development and skill acquisition, and informs a student's learning of medical ethics, social determinants of health and the principles of quality and safety — not to mention the privilege of providing care for a population of men and women who often demonstrate exceptional resilience in the face of many challenges."
The partnership has also opened the door to cooperative studies with the VA that have greatly advanced medicine, and Northwestern alumni and faculty play a significant role. Today, Feinberg principal investigators are working with the VA on a range of research goals, from better understanding the molecular mechanisms of nonalcoholic fatty liver disease to identifying new epigenetic targets in ovarian cancer stem cells.
To celebrate this long-standing affiliation, the medical school has published a website: 75 Years of VA Partnership. The site includes a timeline of Northwestern's relationship with the VA, research highlights, links to the VA's web stories, videos and press release about the celebration, and an opportunity to learn more about the forward-thinking Paul Magnuson, MD.