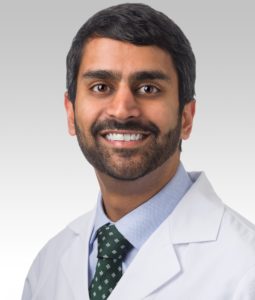 A new class of drugs shows benefit for both cardiovascular and kidney conditions, but scientists should be cautious in designing trials that include both cardiovascular and kidney outcomes in the same analysis, according to a recent review published in Circulation.
"It's an exciting time, but in order to really understand the benefits of new drugs, careful thought is required with regard to combining endpoints in future trials," said Ravi Patel, '12 MD, MSc '19 GME, instructor of Medicine in the Division of Cardiology and first author of the review.
Kidney disease and cardiovascular disease have a high degree of overlap. People with hypertension, heart failure or diabetes often tend to have kidney disease as well, according to Patel.
A new class of drugs, sodium-glucose cotransporter-2 inhibitors, have shown clinically significant benefits in both cardiovascular disease and kidney disease. These drugs, along with the joint nature of cardiovascular and kidney conditions, have increased interest in establishing standards for measuring concordant cardio-kidney benefits in future clinical trials.
"There's an idea that we might be able to evaluate the effectiveness on both outcomes rather than in two separate trials, with a time and cost savings," Patel said.
However, this approach could present several problems. While cardiovascular outcomes such as heart failure occur relatively frequently, serious kidney outcomes such as damage requiring dialysis are much rarer. Using both heart failure and dialysis as end points in a trial is a mismatch, as the heart outcomes could overwhelm and mask the kidney outcomes in analysis, Patel said.
One possible solution is to measure kidney biomarkers in blood, rather than use a clinical endpoint like dialysis, but that too comes with issues, according to Patel.
"These changes can occur transiently, and they don't necessarily mean that one's kidney function will decline over the long-term," Patel said. "It may not be an accurate predictor of requiring dialysis, so it can complicate things."
However, these obstacles are not insurmountable. These issues must be considered and dealt with, but innovation in clinical trials is never impossible, according to Patel.
"In order to really understand the cardiac and kidney benefits of therapies for our patients, it requires a lot of thought from clinical trialists," Patel said. "Then, I think we'll have the best shot at identifying therapies for our patients to improve both aspects of their health and ultimately, help them live longer."
This study was supported by the National Institutes of Health National Center for Advancing Translational Sciences grant KL2TR001424.