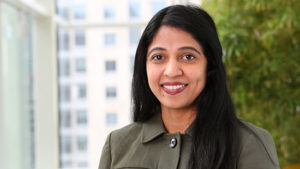 The third annual Northwestern Women in Medicine conference, which is being held virtually for the first time in response to the COVID-19 pandemic, kicked off on Thursday, December 17. The ongoing virtual conference will feature monthly virtual lectures throughout the year, aimed at shedding light on gender disparities in medicine, encouraging sharing of experiences and tools to overcome barriers, and empowering women in medicine to thrive in a virtual world.
"There is increasing need to think about achieving gender equity, not simply at the entry point of medicine but through the lifespan of a woman's career. This conference gives space to have these challenging conversations and explore solutions together," said Angira Patel, MD, MPH, '10, '11 GME, associate professor of Pediatrics in the Division of Cardiology and of Medical Education, and a co-organizer of the conference.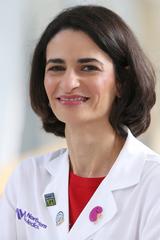 Cybele Ghossein, MD, vice chair for Academic and Faculty Affairs in the Department of Medicine, and Sarah Friedewald, MD, associate professor of Radiology in the Division of Breast Imaging, vice chair for women's imaging and Chief of Breast Imaging in the Department of Radiology, were also co-organizers.
"Northwestern has a strong history of female physician leaders; This conference is an opportunity to harness our own talent as well as gain from other female leader's expertise and share with a broader community," Friedewald said. "Although COVID will hopefully be less of an issue going forward, it is likely that the virtual setting for communication with colleagues and patients will continue to some degree. We hope that attendees will have an evidence-based understanding and appreciation for these changes and how best to thrive in this new environment."
Sessions will cover a wide array of topics, including managing medical careers in a virtual world, the importance of diversity and inclusivity in leadership, and utilizing social media for education and engagement.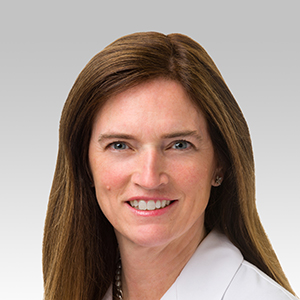 "While it has been a tough year, we can still move the needle forward in our careers. As a community of women, we still can learn and grow and lead," Ghossein said.
The conference's inaugural virtual lecture held on December 17 featured Leigh Thompson, PhD, the J. Jay Gerber Professor of Dispute Resolution & Organizations at the Kellogg School of Management, who discussed navigating communication in a virtual world to more than 150 attendees.
With a majority of in-person interactions now required to be virtual, Thompson explained that it's normal and expected to experience a lack of restraint and "Zoom fatigue" when communicating with others online — also called online disinhibition effect, or "ODE." While there are advantages to having virtual meetings, it does come at a cost, according to Thompson.
"We're depleted because of the absence of a lot of the traditional social cues, we're having to do a lot more what we call energy expenditure," Thompson said.  "We all want efficiency, but if you skip the human factor, it may come at a cost of the relationship."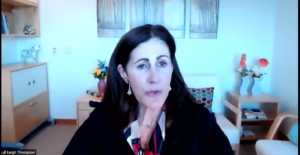 Thompson said that establishing trust from the get-go and ensuring one's skillset and capability is essential to building virtual relationships with team members, staff and patients in a virtual setting.
"At the outset of virtual relationship building, demonstrate non-egoistic competence," Thompson said. "What you want to do is make sure your relationship is strictly non-task focused — you want to show them you have the skills but that you're also a human being, they're also a human being and that you can trust each other."
Upcoming conference lecture dates and discussion topics are below. Additional information is also available on the Northwestern Women in Medicine conference website.
Thursday, January 21 at 5 p.m. CST — "The Impact of COVID-19 on Women in Academic Medicine"
Thursday, February 18 at 5 p.m. CST — "MD and PhD Partnering for Academic Success"
Thursday, March 18 at 5 p.m. CST — "Guiding Trainees for a Fulfilling Career in Medicine"
Thursday, April 22 at 5 p.m. CST — "Being an Inclusive Leader"
Thursday, May 20 at 5 p.m. CST — "Pathways to Leadership in Academic Medicine"
Thursday, June 17 at 5 p.m. CST — "Leveraging Social Media for Education and Professional Development"
Thursday, July 22 at 5 p.m. CST — "Building a Pipeline of Women Leaders Through Promoting Gender Equity"