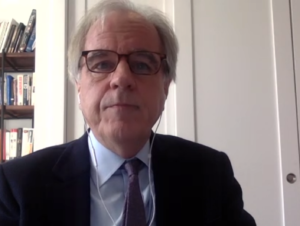 Feinberg's Institute for Global Health held its second annual Global Health Day event, titled Global Health in the Pandemic Era. Featuring poster sessions and a keynote presentation, the virtual symposium highlighted the impact of COVID-19 on international development efforts, and the lessons global health practitioners could learn from the experience to improve health around the world.
"Global Health Day is an exciting opportunity to learn about the emerging topics of global health at Northwestern, explore the incredible breadth and depth of research here in Chicago and around the world, and to connect with our colleagues," said Robert Murphy, MD, '81 '84 GME, the John Philip Phair Professor of Infectious Diseases and executive director of the Institute for Global Health.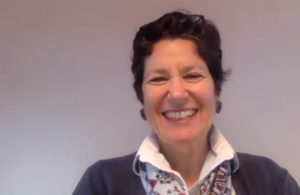 The main session focused on the pressing issue of the moment: COVID-19. Lisa Hirschhorn, MD, MPH, professor of Medical Social Sciences and of Psychiatry and Behavioral Sciences, spoke about the potential for implementation research to address inequities in the burden of COVID-19, and how it could be a valuable tool during the rollout of a vaccine.
"Implementation research can help you understand the process of gaps in care and outcomes, help you understand context and factors at the individual level — vaccine hesitancy, for example — or at the systems level, such as the need for minus 80 degree freezers," Hirschhorn said. "All of these will impact access, uptake and quality."
However, with imminent regulatory approvals, the window for implementation science practitioners to affect vaccine distribution is beginning to narrow, according to Hirschhorn.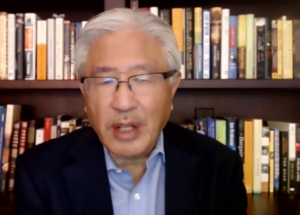 "We need to figure out how to be more nimble. How do we get the policymakers and people involved in supply chain the measures they need, the knowledge and data they need to do this in real time?" Hirschhorn said. "The onus is on us to figure out how to make implementation research even better at addressing the inequities that we all want to prevent."
Hirschhorn introduced Victor Dzau, MD, president of the National Academy of Medicine, the James B. Duke Professor of Medicine at Duke University and the keynote speaker for the symposium. Dzau highlighted the disruptive nature of the pandemic to global health: many sustainable development goals have been stagnant or even regressed during 2020, as dealing with COVID-19 required enormous healthcare and financial resources.
"This was a collective failure to take pandemic prevention seriously," Dzau said. "We clearly need much better architecture and governance for pandemic preparedness across the globe."
However, some multi-lateral collaborations have emerged as a bright spot, including the World Health Organization's Access to COVID-19 Tools (ACT) Accelerator. The committee brings together governments, health organizations and private businesses to accelerate development of diagnostics, therapeutics and vaccines, with focus on health systems that cuts across the first three categories.
"For the first time we've come together to try to work under one roof," Dzau said. It is a good case study for global coordinated response, multinational solidarity and financing — and will help us work on the larger issues of achieving our development goals in the future.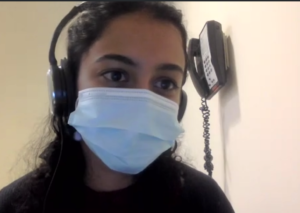 Earlier in the morning, a virtual poster session featured more than 40 posters on projects relevant to global health, including 23 submitted by trainees such as the one submitted by Priyanka Pradhan, a third-year student. Pradhan and her collaborators evaluated trends in co-infection of human immunodeficiency virus (HIV) and hepatitis B (HBV) in Nigeria, finding that a changing landscape of HBV transmission has implications for suppression efforts.
HBV infection is primarily vertical — mother to child — and HBV vaccination began in infants in 2004. But a rising proportion of HBV infections appear to be sexually transmitted, so the 2010 introduction of anti-retroviral therapies for HIV also helped treat HBV infections as well.
"Given the high prevalence among men and unmarried individuals, the population adoption of anti-retroviral therapy could lead to significant viral suppression of HBV among HIV-infected individuals and a reduction of transmission of HBV," Pradhan said.
View the full list of Global Health Day posters and abstracts here.