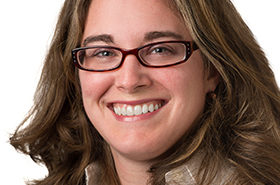 A multi-institution team of investigators led by Northwestern Medicine scientists has received an $8 million, four-year grant for the identification of novel biological targets to develop non-hormonal contraceptives for women in developing countries. Funding was awarded by the Bill & Melinda Gates Foundation.
Francesca Duncan, PhD, assistant professor of Obstetrics and Gynecology in the Division of Reproductive Science in Medicine and co-director of Northwestern's Center for Reproductive Science, will lead the multi-faceted project, called the Ovarian Contraceptive Discovery Initiative. The project involves four separate sub-projects to be completed at four partnering institutions: Northwestern, the University of California, Los Angeles, Rutgers University and the Ragon Institute.
A historic lack of research funding and robust technology to study the biology of ovulation has been a barrier to developing novel, non-hormonal female contraceptives, an integral component of family planning for many women in developing countries, according to Duncan.
With this project, Duncan and her team aim to develop accessible and non-hormonal contraceptives by optimizing various technological platforms for the comprehensive study of the biology of follicular development and ovulation. This knowledge will ultimately lead to the discovery of new target pathways for contraceptive development.
"Most contraceptives are physical barriers, or they disrupt hormonal pathways which can have side-effects, so our goal is to discover new pathways that can enable development of non-hormonal contraceptives that would be widely tolerated and accessible" Duncan said.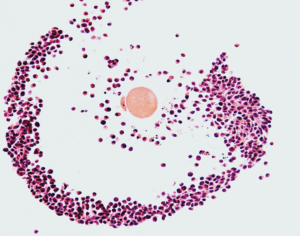 The project will expand on previous research performed by Teresa Woodruff, '89 PhD, adjunct professor of Obstetrics and Gynecology in the Division of Reproductive Science in Medicine, who developed a revolutionary ex vivo system to model the female reproductive tract and, ultimately, improve the understanding of essential processes in reproductive biology, including ovulation.
The project will combine Woodruff's technology with additional state-of-the-art techniques, including induced pluripotent stem cells, single cell sequencing and CRISPR gene editing technologies.
Of the four projects, Duncan's project has two main goals: to discover and validate novel biological pathways that drive the early stages of ovulation and to identify compounds that modulate these pathways as non-hormonal contraceptive targets. Her team will also recruit reproductive science and medicine trainees and students from Northwestern University's Center for Reproductive Science graduate programs.
"We can now study the follicle in isolation and understand what pathways are activated in the process of ovulation, and this also becomes a really robust screening tool," Duncan said. "If we can watch all aspects of ovulation happening in a dish, we can now screen for drugs that block the process in a high throughput manner."