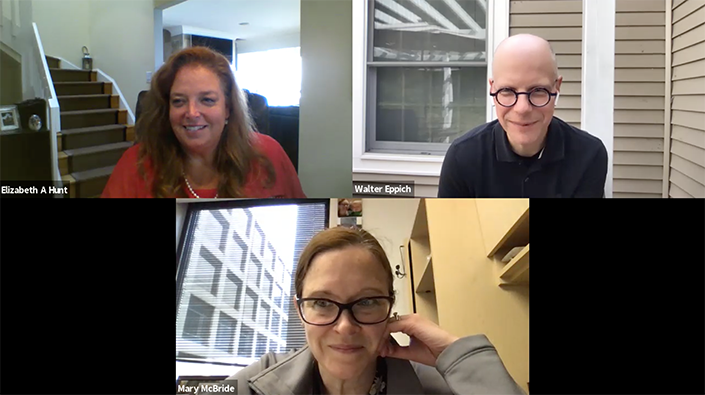 The COVID-19 pandemic forced a drastic rethinking of medical education, testing the wit and ingenuity of educators across the country. At Feinberg, faculty and staff worked tirelessly to keep the medical education pipeline flowing without a single day of missed class.
"This year is unlike any that we've experienced as educators, clinicians and human beings, and the pivot to remote learning was extraordinary," said Patricia Garcia, MD, MPH, '91 GME, associate dean for Curriculum and professor of Obstetrics and Gynecology in the Division of Maternal-Fetal Medicine and of Medical Education.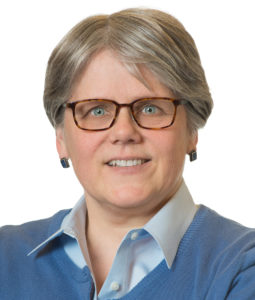 That pivot, along with many other accomplishments in pedagogy, were celebrated at Feinberg's tenth annual Medical Education Day. Held virtually to slow the spread of COVID-19, the conference featured faculty and guest lectures on institutional unsilencing, coaching, rapid-cycle delivery practice, promotion and more.
The concept of coaching conjures up athletics for many, but it's an important part of the medical education process, according to Priya Jain, MD, assistant professor of Pediatrics in the Division of Emergency Medicine. Jain, along with Mary McBride, MD, MEd, associate professor of Pediatrics in the Division of Cardiology and of Medical Education, and co-director of the Feinberg Academy of Medical Educators (FAME), delivered a lecture on the fundamentals of coaching in a medical education setting.
"One of the central tenets is the relationship between the coach and the learner; it's a partnership," Jain said.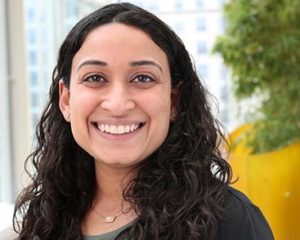 Trust between coach and learner can drastically improve the effectiveness of coaching, and building on and constructing knowledge should be an intentional process, Jain explained.
"With role modeling and coaching, we want to move from a fixed mindset and towards a growth mindset," Jain said.
A careful and intentional approach can also be used to improve communications skills, according to Gordon Wood, MD, '07 GME, associate professor of Medicine in the Division of Hospital Medicine and of Medical Education. Wood delivered a lecture on the use of mastery learning principles to improve caregivers' abilities to have difficult bedside conversations.
"I want you to think about communication skills like any other skill, such as learning to play the ukulele," Wood said. "A lecture about ukulele playing isn't going to be enough — communication is a learned expertise, just like any other skill."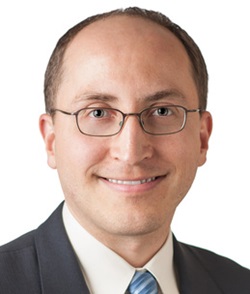 Wood outlined several different strategies used to guide learners through difficult conversations, first with simulated patients and graduating to real patients once the students have gained proficiency.
"The body of evidence shows that communications skills are teachable, and our experience with the mastery learning approach provides competency-based training that translates from simulation lab teaching to the bedside."
Not all of the Medical Education Day content was about the art of teaching; Walter Eppich, MD, PhD, director of FAME and professor of Pediatrics in the Division of Emergency Medicine and of Medical Education, spoke about the promotion process in medical education, underlining the long-term planning that's required to hit academic milestones.
Aspiring medical educators should find a niche they are passionate about and which offers value to their institution, Eppich explained.
"You need to find the thing that will fuel your journey over time, doing something that allows you to engage with an area you're passionate about," Eppich said.
At the same time, educators should not be afraid to step out of that comfort zone to gain new skills — and all the while, make sure they are teaching.
"You need to teach, teach and then teach some more," Eppich said. "I think teaching early career students, late career students, residents, fellows, faculty, people from other professions — in my view, it's all incredibly helpful to engrain within yourself what this developing expertise curve looks like."
The keynote lecture featured Elizabeth Hunt, MD, MPH, PhD, professor and director of the Johns Hopkins Medicine Simulation Center, who spoke about using rapid-cycle deliberate practice in learner-friendly ways.
"Many people have thought this is not learner-centered, but we really can use this as a precision educational strategy," Hunt said.
According to Hunt, successfully integrating coaching with simulation training is one way to implement rapid-cycle deliberate practice.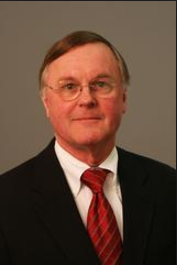 Medical Education Day also served as a celebration of two of Feinberg's preeminent medical educators. Eppich is leaving Feinberg in October, traveling to Dublin, Ireland to join the faculty at the Royal College of Surgeons. His contributions to medical education were celebrated by William McGaghie, '73 PhD, professor of Medical Education and of Preventive Medicine.
"We all know Walter as an expert clinician, director of FAME, and for his groundbreaking scholarly work on feedback and briefing," said McGaghie. "All of FAME would like to wish him the best of luck on his new opportunity."
In addition, Diane B. Wayne, '91 MD, the Dr. John Sherman Appleman Professor of Medical Education, stepped down as vice dean for medical education, chair of the Department of Medical Education, and president of McGaw Medical Center, and was accordingly inducted into FAME.
"Diane has a great reputation for teaching students, residents and fellows and for mentoring countless women in training, especially women and people of color," McGaghie said. "Especially by engaging in the scholarship of teaching, by improving medical education and its downstream results, her scholarship will have a lasting impact."
Marianne Green, MD, vice dean and chair of Medical Education, president of McGaw Medical Center and the Raymond H. Curry, MD, Professor of Medical Education, along with Eppich, Garcia and McBride, highlighted some of Feinberg's highest-achieving educators. They honored several faculty with the John X. Thomas, Jr. Best Teachers of Feinberg Award, recognized faculty and staff for their efforts in creating new virtual electives during the transition to remote learning in the spring, and honored several students for developing innovative curriculum (listed below).
They also congratulated the 109 Feinberg faculty members who were promoted in 2020, 29 faculty who are new members of FAME and 11 residents and fellows accepted into FAME (Almost FAME-ous).
John X. Thomas, Jr. Best Teachers of Feinberg Awards
Special Recognition for Creation of Virtual Electives
Student Co-Creation Awards
High Value Care/Choosing Wisely Proposal

Max McMahon
Ashvita Ramesh
Sean Harnik
Nivedita Potapragada
Grace Smith
Vis Kandula
Jaafar Zaidi

Climate Change Proposal

Sparsh Gupta
Adwaiy Manerikar
Sydney Olson
Kate Smith
Dinushi Kulasekere
Divya Sridar

Foundations 1 HEA

Ashley Maras
Nonye Ogbuefi