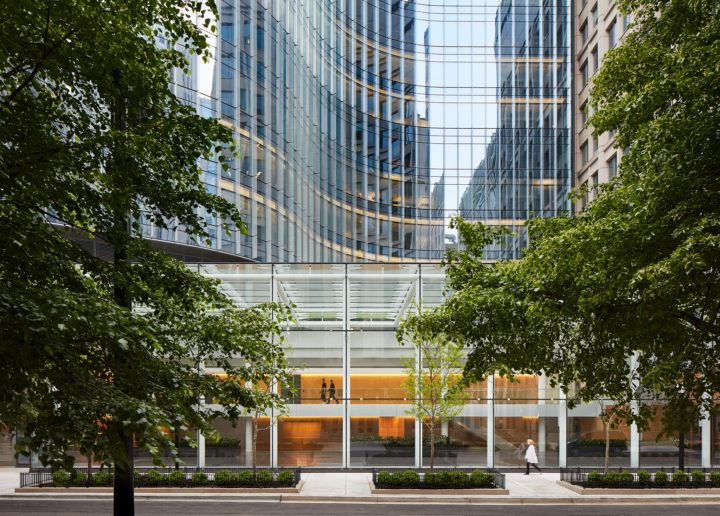 Northwestern investigators have been awarded a grant from the National Institute on Aging to establish an Older Americans Independence Center, joining a network of centers across the country that investigate ways to maintain or restore independence in older adults.
The center will be co-led by Michael Wolf, PhD, '02 MPH, '02 GME, the James R. Webster, Jr., Professor of Medicine and associate vice chair for Research in the Department of Medicine, and Jeffrey Linder, '97 MD, MPH, the Michael A. Gertz Professor of Medicine and chief of General Internal Medicine and Geriatrics in the Department of Medicine.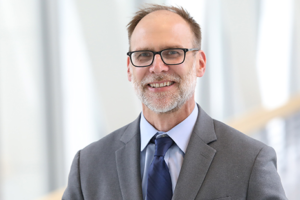 "The goal of our center is really to cultivate and bring together all of the expertise and aging research across Northwestern, in addition to partnering with various other academic institutions across the city and the state," said Wolf, who is also director of the Center for Applied Health Research on Aging (CAHRA). "We also have a mandate to support the training of the next generation of aging and geriatrics researchers."
The new center will be housed in CAHRA, which is part of the Institute for Public Health and Medicine (IPHAM).
"Research to improve primary care for older adults, particularly those with multiple chronic conditions is a national priority, and it is exciting that we now have a Pepper Center that will focus precisely on this important area," said Ronald Ackermann, MD, MPH, director of IPHAM, senior associate dean for Public Health, professor of Medicine in the divisions of General Internal Medicine and Geriatrics and Endocrinology, and a professor of Medical Social Sciences.
The Claude D. Pepper Older American Independence Centers (OAIC) program was established in honor of the late U.S. representative, with the goal of establishing centers of excellence in geriatric research. There are 13 centers across the country, though the Northwestern center is just the second in the Midwest, joining an OAIC at the University of Michigan in Ann Arbor, Mich.
"There was definitely a need: Cook County has one of the largest populations of older Americans in the U.S., and in a city that's vary racially and ethnically diverse it's important for us to address health and healthcare disparities among older Americans," Wolf said.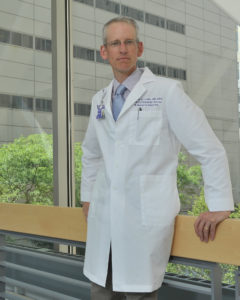 Each center has a unique focus, and the Northwestern OAIC will zero in on improving primary care for older adults with multiple medical conditions. Regular primary care visits often last just 15-20 minutes, according to Linder, which may not be enough time to properly evaluate and treat patients with complex conditions or medication regimens.
"American medicine is set up in time segments and widgets that don't always fit for older adults who may move slower, take more time to discuss things, and who have more chronic conditions and are on more medicines," Linder said. "We need to figure out ways to help primary care in particular, and American medicine more generally, take better care of older Americans."
Telehealth or scoring patients on case complexity might help tailor primary care visits so their needs are met, and the COVID-19 pandemic has provided a natural test for the large-scale viability of telehealth, according to Linder.
"I think there are opportunities to study how we're taking care of older adults in the context of the pandemic and what role telehealth has played in caring for older adults," Linder said.
These objectives reflect in part on the experiences and interests of both Linder and Wolf, according to Linder.
"My research has been more focused on primary care innovation, implementation and behavior change, whereas Mike's expertise has been more focused on health literacy, cognitive aging and self-management of health and chronic conditions in older adults," Linder said. "Bringing our complementary expertise together can hopefully make primary care work better for older Americans."
Further, the Northwestern OAIC will seek to train young investigators in aging and geriatrics science to continue this mission into the future.
"I'm excited to see how our OAIC can enhance existing connections throughout the Northwestern aging research community, identify new partners for collaboration and facilitate the growth of new investigators to improve care for older adults with multiple chronic conditions," said Julia Yoshino Benavente, MPH, associate director at CAHRA and project director of the Northwestern OAIC.