Feinberg has committed itself to an anti-racist, inclusive and bias-free environment for all learners and educators. In 2019, the medical school launched a Task Force on Inclusion and Bias, chaired by Khalilah Gates, MD, '10 GME, assistant dean of Medical Education and assistant professor of Medicine in the Division of Pulmonary and Critical Care.
Now, during an expanding national conversation about racial justice, the task force is more important than ever. Maya Jackson-Gibson, a fourth-year medical student, and Warren McGee, a fourth-year medical student in the Medical Scientist Training Program (MSTP), recently reflected on their time on the task force; what they've accomplished so far, and how they hope to seize this opportunity to achieve racial justice today and in the future.
Read a Q&A with Jackson-Gibson and McGee below.
What drove you to join the task force?
MJG: I was motivated to join the task force after going through about half of the phase I curriculum and recognizing the amount of inherent biases and racism that was subtly threaded throughout our lectures and small group sessions. There was a glaring absence of culturally sensitive and culturally inclusive lectures that were given to us as a student body, and as a black woman, I felt that this was astounding.
Besides the lectures covered by health and society, I found that there were very little intersection between the science of medicine and how it has and continues to have negative impacts on marginalized communities. I felt that we were not being taught the origins of medicine — the horror stories of maltreatment towards patients, the unethical behavior of medical researchers we praise, the longstanding systemic racism that is present in our field and that we continue to perpetuate mindlessly.
I wanted to be a part of this task force so that I could contribute, in at least one way, to the effort to eradicate racism and bias in the Feinberg curriculum and help shape the way that medical education is taught in the future.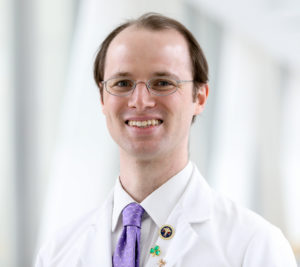 Can you tell me a little about your goals for the task force?
WM: For me, the task force starts with the mission and vision of diversity and inclusion at Northwestern University and Feinberg in particular. Broadly speaking, "true diversity," as President Morton Shapiro has stated, "is defined not only as differences in individual backgrounds, personal identities, intellectual approaches and demographics; it is also the removal of barriers and the creation of spaces that allow individuals to engage in the full life of the University."
I also strongly agree with Dr. Mobola Toulope Campbell-Yesufu when she said, "our differences in diverse backgrounds, beliefs, and experiences make us a strong as a community." (I invite people to check out the Office of Diversity and Inclusion's video page!) Thus, my personal goal for the task force is to help the Feinberg community embrace diversity and inclusion in its totality in order to make the community stronger and more excellent.
Especially in light of recent events, the task force has focused its efforts on specific dimensions of identity, such as race, sex and gender, and sexual orientation. However, there is more to diversity than that.
Given all of this, in addition to supporting the task force in those critical efforts, I have also found it important to be a voice for the categories of diversity not often discussed or addressed. I have a particular passion to encourage and support what our university leaders have called diversity of "intellectual approaches" and "beliefs."  There is much I have learned from interacting with people who disagree with me.
How do you hope these goals shape or change medical education at Feinberg?
WM: As a community (especially true for myself), it is a given that we are not perfect and fall short of our stated goal of full inclusion. However, in my years here, I have been struck by how devoted our administration and community have been dedicated to self-improvement. Since the rollout of the current iteration of the curriculum in 2012, there have been countless changes, small and big, to make the experience better and to allow students to gain more from the opportunities available.
Therefore, I think the fact that we have the Task Force on Diversity and Inclusion to begin with is yet another great opportunity to live out this value of self-improvement for the community as a whole.
We face daunting problems in our community and society, and I believe the best chance of tackling those problems is to be exposed to a variety of perspectives and beliefs. Even if we are exposed to false beliefs, it gives us an opportunity to further sharpen our understanding of our true beliefs and why they are true. On the other side, we will encounter patients with diverse perspectives and beliefs (even skepticism that medicine is at all helpful to them), and being exposed to diversity in training gives us the best chance to be equipped to empathize and connect with all of our patients.
I hope education at Feinberg continues to strive toward welcoming diverse perspectives in the classroom and in the clinic, and that our entire community embraces the values of self-improvement and striving toward full inclusion.
Why is it important for future physicians to take these steps to address bias and inclusion?
MJG: It is important for future physicians to assess bias and inclusion because of how deep rooted these issues are in our professional environments, careers and the patients that we serve. To demand for a bias- and racism-free learning environment and work environment while promoting inclusion and diversity will allow future physicians to be more holistic and culturally competent.
It will help us work towards achieving health equality and equity when we are looking to eliminate healthcare disparities that effect those patients that we serve. Continuously assessing bias and racism, while promoting inclusion will make us better learners, more empathetic colleagues and socially conscious clinicians. It will also benefit the overall well-being of our individual patients and communities in the long-term.