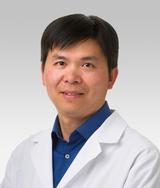 A specialized subset of rare immune cells called plasmacytoid dendritic cells may promote the suppression of tumor growth and antitumor immunity, according to a Northwestern Medicine study published in the Journal of Clinical Investigation.
Previous research has demonstrated that plasmacytoid dendritic cells are essential in antiviral immunity. Plasmacytoid dendritic cells are a rare type of immune cells known to secrete large amounts of type 1 interferon (IFN), which helps regulate the immune system in response to viral infections.
However, a subset of these cells that express high levels of a receptor called OX40 may actually help the body suppress tumor growth by working together with other T-cells, according to Kate Poropatich, MD, MHS, a former pathology resident and fellow in the Department of Pathology's Physician-Scientist Training Program (PSTP) and first author of the study.
From previous work, the investigators knew that plasmacytoid dendritic cells in tumors were considered immuno-inhibitory. Instead, the investigators found a naturally occurring subset of plasmacytoid dendritic cells that partner up with conventional dendritic cells and T-cells to help boost antitumor immunity. This population expresses an immunostimulatory receptor called OX40, which is known to boost immune responses.
"The future really calls for us to reevaluate how to target OX40," said Poropatich, who is currently a Head and Neck Pathology fellow at the University of Texas MD Anderson Cancer Center.
"We've found for the first time OX40 is expressed on a dendritic cell subset. But how can you target them? We're focused so much on activating T-cells, but perhaps we could activate plasmacytoid dendritic cells that express OX40 to fight tumor responses," Poropatich said.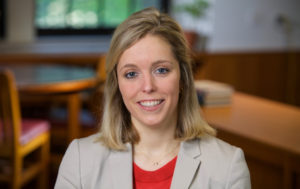 In the current study, the investigators analyzed a cohort of more than 100 patients with head and neck tumors collected over a four-year period. The team then mapped patients who experienced cancer recurrence and whether their tumors had high or low levels of plasmacytoid dendritic cells expressing OX40.
"Tumor microenvironments are challenging because they include different types of immune cell subsets," said Bin Zhang, MD, PhD, professor of Medicine in the Division of Hematology and Oncology and senior author of the study. "But compared to the non-tumor-involved tissues, there's a higher frequency of OX40-positive plasmacytoid dendritic cells in the tumor microenvironment of the head and neck."
Overall, the investigators found that a higher level of OX40 expressed in a tumor's plasmacytoid dendritic cells directly correlated with longer survival.
In the future, the investigators plan to investigate the molecular mechanisms behind tumor immune-suppression and how to promote immunostimulatory cell populations.
"We will try to understand details in terms of molecular mechanisms, like why is OX40 upregulated in these plasmacytoid dendritic cells, for example. We will also try to use agonist antibodies to stimulate OX40 in the plasmacytoid dendritic cells to see if this can amplify their effects," said Zhang, who is also a professor of Microbiology-Immunology and member of the Robert H. Lurie Comprehensive Cancer Center of Northwestern University.
This work was supported by the Riviera Foundation United-4-a-Cure Award; the National Institutes of Health grants U54CA199091, R01CA208354 and R01CA222963; and the Flow Cytometry Core Facility Cancer Center Support Grant NCI CA060553.