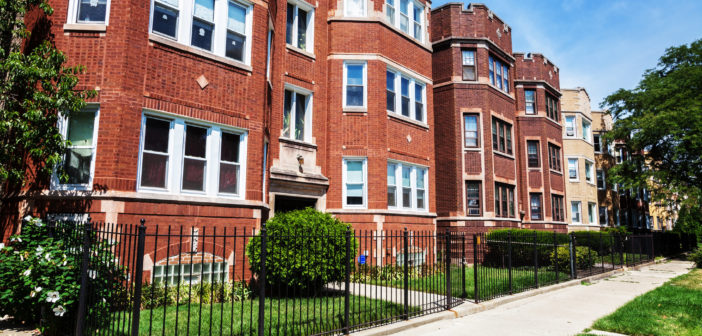 As the COVID-19 pandemic has spread rapidly across the world and the Chicago region, Northwestern's Institute for Public Health and Medicine (IPHAM) has taken initiative on several fronts to help the Chicagoland community contain the disease through public health interventions and widespread sharing of resources.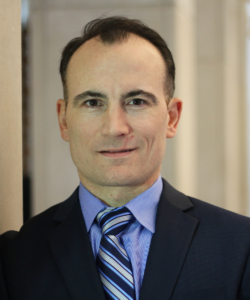 "Surprisingly, something as awful as the COVID-19 epidemic has ignited a vigorous groundswell of selfless collaboration and commitment towards a common goal of preserving every life we can. In the midst of calls for each of us to remain personally isolated, the social fabric of our University and our city has rebounded with resilience in an overwhelming response against this shared enemy," said Ron Ackermann, MD, MPH, director of IPHAM and senior associate dean for public health.
Recognizing the burden this epidemic is placing on Chicago's citizens and communities, universities and institutions, in collaboration with community organizations across the city, are collecting and disseminating resources and tools for community members to use. While the collaboration behind these efforts has been overwhelmingly positive, the sheer amount of resources has already started to prove daunting and difficult to connect with.
"Because so many people are trying to help, I think everybody's resources are becoming overwhelming for people to try to navigate," said Jen Brown, MPH, director of the Center for Community Health's (CCH) Alliance for Research in Chicagoland Communities (ARCC) program. CCH has a presence in both IPHAM and the Northwestern University Clinical and Translational Sciences Institute (NUCATS), and provides community and stakeholder engagement infrastructure across the research spectrum.
"So, how can we play a role that leverages our access to information and our connections with health professionals and public agencies to answer the questions that community partners bring to us to be most responsive to their constituents? And how do we elevate the work that they're doing so that we can amplify their leadership? Because they're the ones that will reach people in the community the fastest," Brown said.
In response to the COVID-19 pandemic, ARCC and the Center for Community Health created an open, crowdsourced Chicago COVID-19 Resource Repository to support community organizations and members in the Chicagoland Area.

The public document was first shared on Monday, March 16 with ARCC and Center for Community Health community partners. The repository offers lists of resources for physical/mental health, housing, food, financial and legal services, substance use disorder services, internet access, childcare, education, volunteer opportunities, donations, entertainment and more.
Anyone can add information to the document any time and it's consistently monitored by Ariel Thomas, ARCC's community engagement liaison. ARCC has also been in contact with the Chicago Department of Public Health and others who have been compiling resources, such as the Illinois Public Health Institute, the Illinois Coalition for Immigrant and Refugee Rights, and the University of Illinois-Chicago's School of Public Health, to figure out how these resources could be kept updated and linked to the city's official COVID-19 website, according to Brown.
IPHAM is also currently involved in the coordination of the Chicago COVID-19 Coalition, which involves faculty, staff, and trainees across multiple Chicago-area academic centers, state and city health departments, numerous regional health systems and other stakeholders.  Group leaders at Feinberg including Ackermann; Abel Kho, MD, director of IPHAM's Center for Health Information Partnerships and director of the Institute for Augmented Intelligence in Medicine; Jaline Gerardin, PhD, assistant professor of Preventive Medicine in the Division of Epidemiology; Mark Huffman, MD, MPH, director of IPHAM's Center for Global Cardiovascular Health; and Theresa Walunas, PhD, assistant professor of Medicine in the Division of General Internal Medicine and Geriatrics.
The Coalition's overarching goal is "minimize deaths resulting from COVID infection" and currently has more than 150 faculty, staff, students and stakeholders from Northwestern and other institutions and organizations across the country signed up to help accomplish the following:
Engaging stakeholders to identify information needs, data sources, ideas for solutions, and preferred communication channels (clinicians; health system supply chain leaders/managers; public health agencies; manufacturers; elected officials)
Mobilizing knowledge, technical expertise, networks, data and technologies into work streams to identify and develop new tools and resources to inform decisions and actions by stakeholders
Developing prediction models for COVID spread and the subsequent need for hospital care, supplies, public health agency responses, and public policies for containment and mitigation
Collecting, aggregating, and forecasting information about supply chain burn rates and projected bottlenecks within and across facilities to help anticipate and prevent supply shortages
Augmenting or creating platforms to enable situational awareness for healthcare institutions and enable cooperation and optimization based on resource constraints
Securing and sharing "real-time" pragmatic clinical data to identify emerging treatment innovations that may improve patient outcomes
Identifying, developing and supporting tools and processes to share data, knowledge, and ideas across stakeholder groups in ways that accelerate innovation and adoption of novel treatment and mitigation approaches that help avoid supply shortages and improve patient treatment and outcomes
Additionally, IPHAM's Center for Food Allergy & Asthma Research has created a list of educational tools and resources list for children, parents, and school administrators and IPHAM's Center for Bioethics and Medical Humanities has also developed a page for COVID-19 bioethics resources.
"I am truly humbled by the immense power of our collective knowledge, skills, and passion, and I am thankful to be a part of this truly historic response to one of the greatest population health threats of my lifetime," Ackermann added.
IPHAM's list of COVID-19 resources, research funding opportunities, and research is receiving regular updates and additions.