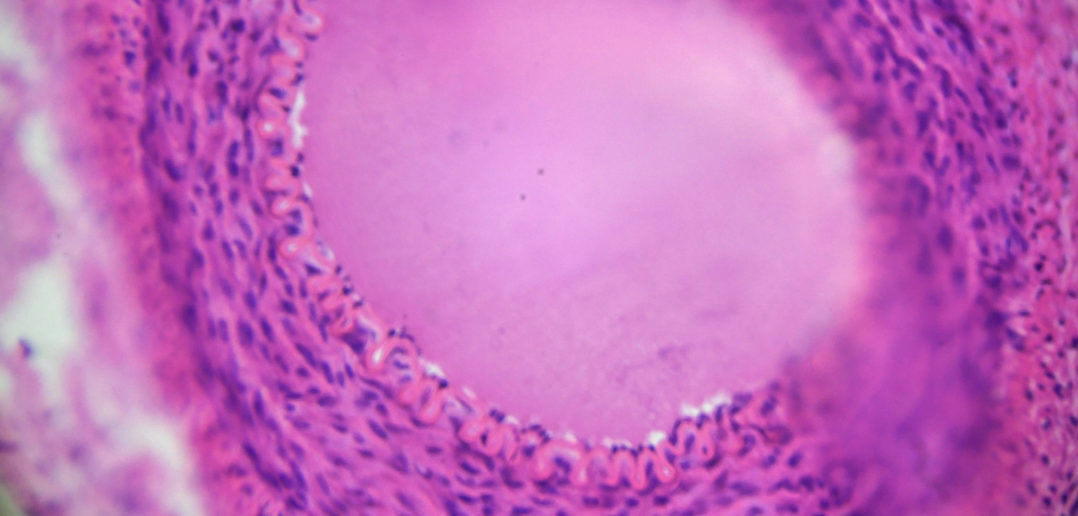 If the heart is a massive highway interchange, oxygenating blood before pumping it back into the circulatory system, the blood vessels are county roads, surface streets, cul-de-sacs and alleys. Snaking into every organ and system in the body, blood vessels deliver oxygen and nutrients that all tissues depend on, playing an important role in both normal function and disease.
This is enabled by the unique nature of endothelial cells, the thin layer of cells that line the interior tunnel of blood and lymphatic vessels, governing passage of materials through the bloodstream. These cells have an exceptional ability to adjust their number and arrangement to suit the vast array of requirements in all the body's neighborhoods, lying dormant for days or weeks before jumping into action, multiplying to form new capillaries, veins and arteries.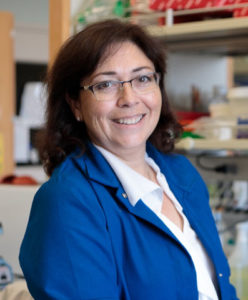 "I found endothelial cells fascinating from the get-go because of their remarkable adaptability," said Luisa Iruela-Arispe, PhD, the Stephen Walter Ranson Professor and new chair of the Department of Cell and Developmental Biology. "Because endothelial cells and blood vessels are so critical to the function of all organs, they are an active participant in the resolution or worsening of any pathology. They sense and quickly adapt to their environment. Be it changes in levels of oxygen, fluid, shear stress or pathogens, there is always a response tailored to ensure the survival and well-being of the tissue."
Much like the interconnected nature of the vascular system she studies, Iruela-Arispe aims to engender a sense of cross-disciplinary collaboration at the department, bringing together scientists investigating the myriad human cell types and using those findings to treat illness throughout the body.
"Our goal is to house outstanding investigators who are at the cutting edge of cell biology, to resolve long-standing questions and advance therapeutic avenues," Iruela-Arispe said.
Born in Spain and raised in Argentina and Brazil, Iruela-Arispe was initially interested in developmental biology, completing her doctoral degree at the University of São Paulo in 1989. However, she found her scientific passion drifting from broad developmental questions to endothelial cell biology, and in 1990, she joined the laboratory of Helene Sage, PhD, at the University of Washington in Seattle.
"Studying endothelial cells was like studying development, but these cells can be triggered to re-initiate vascular formation on-demand in adult tissues, rather than just in the womb," Iruela-Arispe said.
She later joined the faculty at Harvard Medical School, and in 1998, was appointed assistant professor at the University of California, Los Angeles (UCLA). There, she investigated the molecular mechanisms that regulate blood vessel formation during development and pathogenesis, ultimately becoming the Distinguished Professor of Molecular, Cell and Developmental Biology and director of UCLA's Molecular Biology Institute.
Her interest centered on the cells' ability to organize vascular networks, ready to divide but holding still until they receive an environmental cue that signals for new blood vessel formation. Once that happens, endothelial cells draw on ancestral genetic knowledge, reactivating the same mechanisms used to create the blood vessels in the first place.
"Every time we expand adipose tissue, expand muscular mass or repair wounds, endothelial cells use the same programs that we learned during development," Iruela-Arispe said.
These investigations are pointed toward treating disease in the vascular system and beyond. While vascular tissue cancers such as angiosarcoma are deadly, they are incredibly rare compared to other cancers. The exceptional ability of endothelial cells to control division may be the reason, and Iruela-Arispe believes learning from this example could improve cancer treatment across the board.
"Studying why endothelial cells have this ability to reboot and yet not be as susceptible to mutations is fascinating," Iruela-Arispe said. "We could apply this knowledge to other cell types and try to use that knowledge to correct programs in other cells."
Other vascular diseases, like peripheral artery disease, atherosclerosis and lung inflammatory disease, are much more common than vascular tissue cancer. While vascular diseases vary widely in cause and symptoms, they all have one thing in common: The disease-causing mechanism is in blood vessels, presenting an opportunity for intervention.
"In the example of lung inflammatory diseases, if you can somehow affect the decision of endothelial cells to enable trafficking of inflammatory cells from the blood into the lung tissue, you could affect the course of that disease," Iruela-Arispe said.
At Northwestern, she wants to focus on a broad base of research, but is especially excited by the prospect of cell-based treatments — modifying individual cells to fight disease, whether that's helping repair damaged cells or attack bad actors.
"We are entering an era where cell biology is impacting clinical practice and therapies," Iruela-Arispe said. "To me, cell and development biology is probably one of the meccas of developing new avenues and strategies to directly effect resolution of disease."