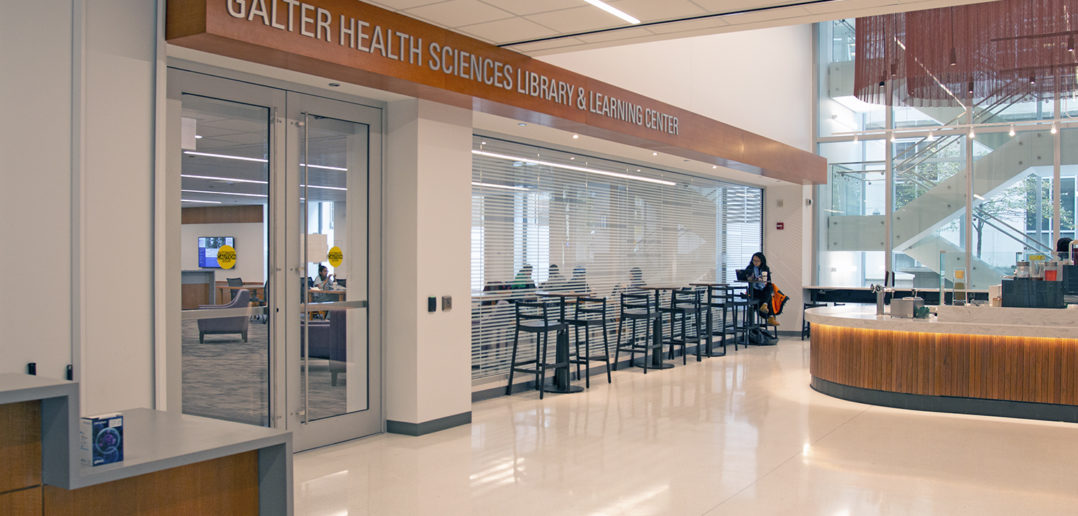 A new main entrance for Northwestern University Feinberg School of Medicine's Galter Health Sciences Library and Learning Center has opened in the Searle Building, adjacent to the new Chicago campus Starbucks. The upgrade, part of a $7.5 million renovation of Galter, marks a significant construction milestone.
"This puts the entrance to the library closer to the center of gravity of our expanding medical campus," says Eric Boberg, PhD, executive director for research at Feinberg.
The new entrance re-orients the library for users and visitors, who previously could only enter through the Ward Building near the Chicago Avenue entrance. Also open immediately are expanded study areas for students on the 2nd floor and mezzanine, and a new Extended Hours (24-hour) Study Space for students and trainees.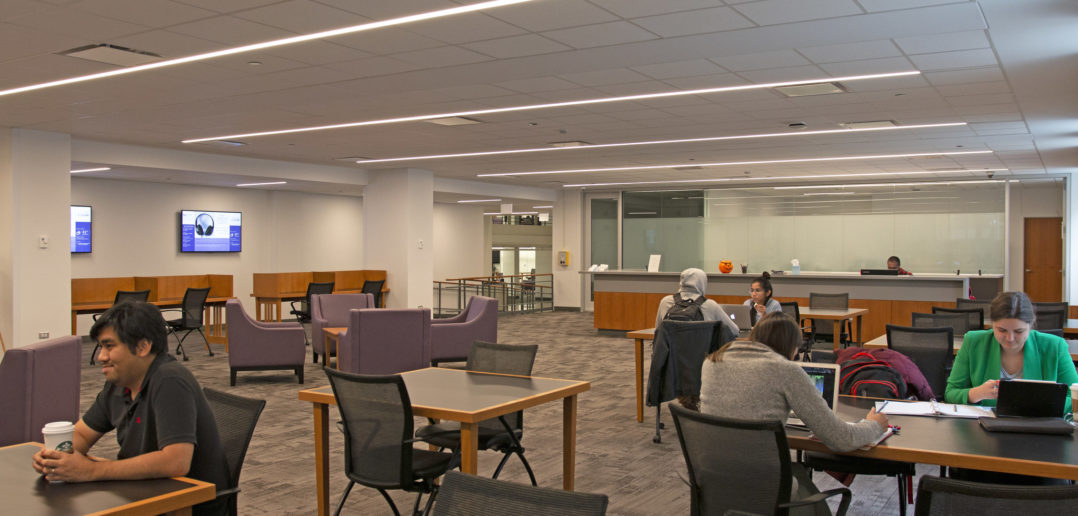 Work continues to complete the renovation of the Eckenhoff Reading Room (which will be closed during Winter Break), Special Collections and staff offices on the first floor of Ward. The full project is expected to wrap up in January 2020, according to Boberg, and the Ward entrance will be closed from early November through project completion.