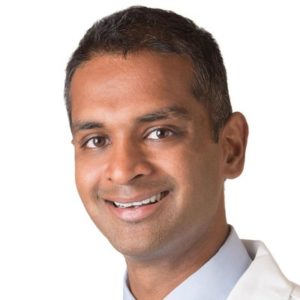 A drug originally designed to help manage diabetes may also improve quality of life for patients with heart failure, according to a clinical trial recently published in Circulation.
Patients with heart failure in the trial were treated with dapagliflozin — a sodium glucose transporter 2 (SGLT2) inhibitor drug — and experienced improvements in day-to-day function and a reduction in symptoms, as compared to a placebo. This held true for patients both with and without diabetes, pointing to SGLT2 inhibitors' potential in a large patient population, according to R. Kannan Mutharasan, MD, assistant professor of Medicine in the Division of Cardiology and co-author of the study.
"This is another piece of evidence in a growing body of literature supporting the efficacy of SGLT2 inhibitors for improving cardiovascular outcomes in patients with heart failure," Mutharasan said.
Heart failure is a large public health burden in the United States: At least six million people nationwide have been diagnosed with the condition. In particular, patients with heart failure with reduced ejection fraction (HFrEF) have a high burden of debilitating symptoms, including frequent hospitalizations and reduced function.
SGLT2 inhibitor drugs help treat diabetes by lowering patients' blood sugar, and previous trials of dapagliflozin had hinted at its effectiveness in treating patients who also had heart failure. However, the majority of patients in these trials did not have established heart failure, so the connection had yet to be definitively established,.
In the current, randomized, double-blind placebo trial, over 263 patients with established HFrEF were given either dapagliflozin or a placebo, with clinical visits and measurements at six and 12 weeks. While the treatment did not significantly reduce heart failure itself, as measured by a commonly used biomarker, patients did experience clinically meaningful improvements in health status, measured by a quality-of-life survey.
Notably, the results held for all patients, not just the patients with diabetes.
"This is very surprising and interesting news, as this drug was initially developed for diabetes," Mutharasan said.
While additional studies should be conducted to further understand how SGLT2 inhibitor drugs help treat heart failure in patients without diabetes, Mutharasan said he believes this trial is a step in the right direction.
"This trial, alongside others, now firmly establishes SGLT2 inhibitor drugs as an element of standard of care for patients with heart failure with reduced ejection fraction, regardless of whether or not the patient has diabetes," Mutharasan said.
The study was an investigator-initiated trial funded by AstraZeneca.