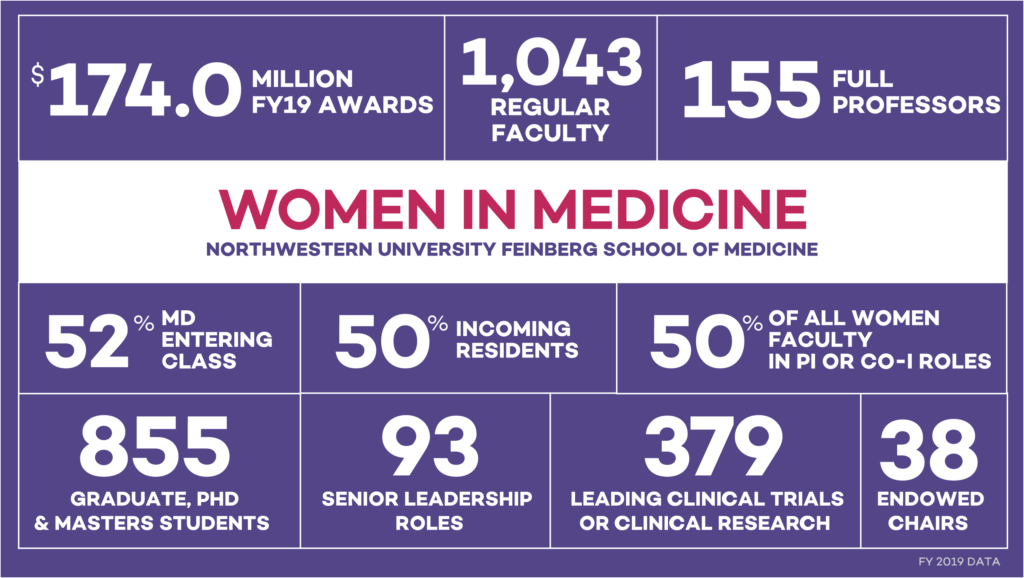 In 1870, Mary Harris Thompson, MD, Northwestern University's first woman medical school graduate, helped found and was named professor of Hygiene and Clinical Obstetrics and Diseases of Women at the Woman's Hospital Medical College, which would later become affiliated with Northwestern.
Thompson, also the founder of the Chicago Hospital for Women and Children, was the first woman surgeon in Chicago and one of the most famous surgeons — male or female — in the country at the time.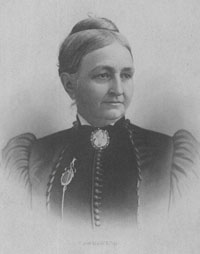 Harris Thompson and the women who followed in her footsteps broke many barriers, paving the way for today's generation of women in medicine.
In 2019, women comprise 52 percent of the MD entering class at Feinberg and 50 percent of incoming residents. Feinberg has 1,043 women faculty members, 155 of which are full professors. Women hold 93 senior administrative leadership roles in the medical school – the most ever in our school's history.
"Cultivating intellectual reach and social diversity among our faculty is an important institutional value. In commemorating 150 years of women at Northwestern, we recognize those who attained status of full professor and celebrate our current leadership who work to improve patient care, scientific research, and medical education. They are the vanguard of more to come as we encourage all women to the highest levels of achievement in our academic community," said Eric G. Neilson MD, vice president for medical affairs and Lewis Landsberg Dean.
To celebrate the remarkable achievements of Northwestern's women faculty in medicine and commemorate their contributions to science, clinical medicine, and society during the anniversary of 150 years of women at Northwestern, the medical school has published a website, Women in Medicine.
The site includes a timeline of Northwestern women professors in medicine, an infographic with key statistics, bios of senior medical school leaders who are women, and information about events and news around campus tied to Northwestern's celebration of 150 years of women.
The first of these events, "Northwestern Women in Medicine: Leading the Way," a symposium to empower women in leadership and facilitate career advancement, takes place Friday, October 11, 2019, on the Chicago campus.