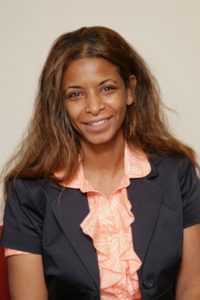 Supplementing chemotherapy with vitamin D may improve progression-free survival in patients with advanced colorectal cancer, according to the results of a clinical trial published in JAMA.
"This is a very impressive study showing the feasibility of implementing a high dose of oral vitamin D intervention, in combination with standard chemotherapy," said co-author Halla Nimeiri, MBBS, health system clinician of Medicine in the Division of Hematology and Oncology and at the Robert H. Lurie Comprehensive Cancer Center of Northwestern University.
Laboratory studies have previously demonstrated the anti-cancer properties of vitamin D, and observational studies have also found an association between vitamin D and a decreased risk of colorectal cancer. However, there has been limited data from prospective trials of patients with advanced disease, according to Nimeiri.
The SUNSHINE study is the first randomized clinical trial of vitamin D supplementation in patients with advanced or metastatic colorectal cancer.
The phase II trial, conducted at 11 cancer centers across the country, was designed to evaluate the efficacy of high-dose vitamin D compared with standard-dose vitamin D, in combination with chemotherapy. In the study, 139 patients with advanced or metastatic colorectal cancer were randomized to receive either a high dose (8,000 units of vitamin D3 for the first 14 days, then 4,000 units per day thereafter) or a standard dose (400 units per day). All participants also received standard chemotherapy.
The investigators found that median progression-free survival was 13 months among patients who received high-dose vitamin D supplementation, compared with 11 months in the standard-dose group, although the results were not statistically significant.
The study's preliminary findings warrant further evaluation, according to the authors. A larger, phase III clinical trial is now planned to validate the benefit of high-dose vitamin D supplementation.
"If proven to be positive in future studies, this will become a new standard of care," Nimeiri said. "For advanced colorectal cancer patients, vitamin D supplementation will represent a cheap, accessible and safe option that can help them in their cancer journey."
The study, led by investigators at the Dana-Farber Cancer Institute, was supported by grants P50CA127003, R01CA205406 and R01CA118553 from the National Cancer Institute of the National Institutes of Health. Additional funding was provided by the Gloria Spivak Faculty Advancement Award, Friends of Dana-Farber Cancer Institute Award, Project P Fund, Consano, Pharmavite LLC and Genentech. Pharmavite provided the vitamin D3 and placebo capsules for the study.