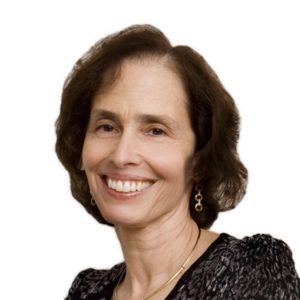 Barbara Meyer, PhD, will deliver the keynote address at the 15th Annual Lewis Landsberg Research Day, Thursday, April 4, 2019. The title of her talk is: "Remodeling and Repressing X Chromosomes via Molecular Machines."
The 1:00 p.m. keynote address, to be held in the John Hughes Auditorium at the Robert H. Lurie Medical Research Center, will kick-off Research Day activities, which include a poster session with more than 400 presenters from the Feinberg community and an awards ceremony.
Meyer is an investigator of the Howard Hughes Medical Institute and a professor of Genetics, Genomics, and Development in the Department of Molecular and Cell Biology at the University of California, Berkeley.
Research in Meyer's lab explores dynamic chromosome behaviors, including the epigenetic regulation of X-chromosome-wide repression through dosage compensation, X-chromosome counting to determine sex, and meiotic chromosome cohesion, condensation and segregation.
Her doctoral research with Mark Ptashne, PhD, at Harvard University dissected the molecular basis for the lysis-lysogeny genetic switch in Escherichia virus Lambda. Her postdoctoral research with Sydney Brenner, PhD, at the MRC Laboratory of Molecular Biology in Cambridge, UK, launched her studies of C. elegans sex determination and dosage compensation. Prior to her appointment at Berkeley, she was a tenured professor at the Massachusetts Institute of Technology.
In 2018, Meyer received the E.B. Wilson Medal from the American Society for Cell Biology in recognition of her far-reaching contributions to cell biology, and the Thomas Hunt Morgan Medal from the Genetics Society of America for lifetime achievement in the field of genetics. She also received the Francis Amory Prize for distinguished achievement in the areas of reproductive medicine and physiology from the American Academy of Arts and Sciences in 2017.
Meyer is a member of the U.S. National Academy of Sciences and the U.S. Academy of Medicine. She is also a fellow of the American Academy of Arts and Sciences, the American Association for the Advancement of Sciences, the American Academy of Microbiology and the American Philosophical Society.
Visit the 15th Annual Lewis Landsberg Research Day website for more information. Abstracts will be accepted until March 8, 2019 at 11:59 p.m.