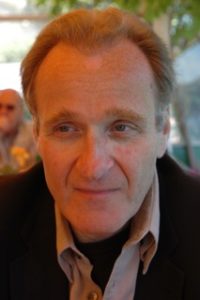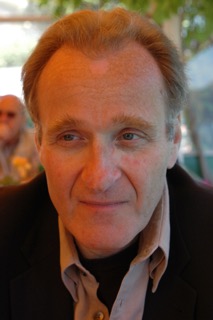 A novel chemotherapy regimen improved overall survival in older patients with Hodgkin lymphoma, who in the past have generally shown worse outcomes than younger patients, according to the results of a Northwestern Medicine clinical trial.
"Older patients now can be treated with expectations for outcomes similar to younger patients," said Leo I. Gordon, MD, the Abby and John Friend Professor of Cancer Research, and a senior author of the study published in the Journal of Clinical Oncology.
Gordon is also a professor of Medicine in the Division of Hematology and Oncology and a member of the Robert H. Lurie Comprehensive Cancer Center of Northwestern University.
Hodgkin lymphoma is a cancer that originates in a type of white blood cell called lymphocytes. In general, outcomes for patients with Hodgkin lymphoma who are 60 years or older tend to be poor, when compared with younger patients. The causes are not well understood, although factors like co-morbidities, biological differences and increased treatment-related toxicities may all play a role.
In order to improve outcomes in such patients, a team of investigators conducted a clinical trial evaluating a novel drug regimen. The multi-site phase II trial included 48 patients with a median age of 69 years who had been newly diagnosed with Hodgkin lymphoma. In the trial, the participants received brentuximab vedotin — an immunoconjugate drug — before and after a standard chemotherapy regimen of doxorubicin, vinblastine and dacarbazine.
The regimen resulted in the best-reported outcomes to date in this patient population, according to the authors, with two-year progression-free survival and overall survival rates of 84 percent and 95 percent, respectively.
The investigators also found that the regimen was well-tolerated by patients.
"The next steps for research are to begin to shorten the regimen and combine it with checkpoint inhibitors, which are novel antibodies that enhance the immune response," Gordon explained.
In the course of the study, the investigators also examined a number of baseline geriatric assessment measures — such as co-morbidities and functional status — and found them to be strongly associated with patient survival. The findings provide important prognostic guidelines.
The study was led by Northwestern, in collaboration with Memorial Sloan Kettering Cancer Center, Stanford University, MD Anderson Cancer Center, the University of Chicago, the University of Nebraska and Tufts University. It was supported by Seattle Genetics, which manufactures brentuximab vedotin.