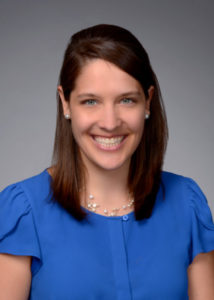 Michelle Byrne, MD, MPH, a resident in family medicine at the McGaw Medical Center of Northwestern University, has been elected to serve as the resident member of the Board of Directors of the American Academy of Family Physicians (AAFP).
In her position, Byrne will bring a resident perspective to high-level decision-making discussions at the national organization.
"My involvement with the AAFP over the past several years has connected me to a fantastic community of family physicians who are doing amazing work on the front lines of healthcare in communities across the country. I am delighted to serve with them as the resident member of the Board of Directors this coming year," Byrne said.
The election took place on August 4 during the 2018 AAFP National Conference of Family Medicine Residents and Medical Students, the largest specialty society meeting in the country dedicated to resident and student members, which had a record-breaking attendance this year of more than 5,300. Byrne will be accepted by acclamation at the AAFP Congress of Delegates in October.
"As the sole resident member of the Board of Directors, Dr. Byrne will be the voice of more than 12,300 family medicine residents in training in the United States," said Deborah Clements, MD, chair of Family and Community Medicine and the Nancy and Warren Furey Professor of Community Medicine, who also held the position as a resident from 1998 to 1999. "We're honored that Dr. Byrne has been recognized for her leadership skills and are proud she'll be representing Northwestern Family Medicine in this important role."
Byrne earned her medical degree from Loyola University Chicago Stritch School of Medicine and a master's in public health from the University of Kansas School of Medicine. Prior to medical school, she worked in Washington, D.C. in health policy as an intern for the Committee on Energy and Commerce in the House of Representatives. She was also selected for the inaugural White House intern class under former President Barack Obama where she worked on a variety of domestic policy issues including the Affordable Care Act.
While in medical school, Byrne was a coordinator of Loyola's free health clinic, completed research on hospital-based gun violence intervention programs and served as a representative advising the Consortium of Universities for Global Health, among other activities.
Byrne previously served as the AAFP's Resident Representative to the Commission on Membership and Member Services.
"I believe that we are at a pivotal point where a recommitment to primary care is needed more than ever, and where our health systems need to be transformed to better serve those who are most vulnerable," Byrne said. "I am so grateful to be a part of one of the Teaching Health Center Residencies, as training at Erie Health Centers in Humboldt Park enables me to work with patients who are traditionally left out of our healthcare system and are deeply in need. I look forward to sharing these patient stories on the AAFP Board of Directors this year and supporting the AAFP's strong commitment to health equity."
McGaw Residents Make Impression at AAFP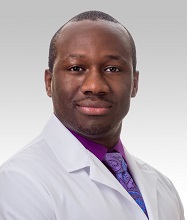 Other McGaw residents have also been actively involved with the AAFP. Anna Balabanova, '15 MD, a fellow in Integrative Medicine at the Osher Center for Integrative Medicine at Northwestern University and a 2018 graduate of the family medicine residency at Northwestern Lake Forest Hospital, served as Resident Representative to the Commission on Continuing Professional Development during the 2017-2018 session. (Balabanova wrote about her journey to family medicine in a recent piece for Northwestern Medicine Magazine.)
During this year's conference, Caitlin Farrell, DO, MPH, a resident in family medicine at McGaw, co-authored a resolution to support free access to menstrual hygiene products in correctional and detention facilities. The resolution passed during the National Congress of Family Medicine Residents.
Among others, Prince Nzeata, '17 MD, a resident in family medicine at Northwestern Lake Forest, also represented Northwestern at the AAFP National Conference.
"I decided to participate because it was a great opportunity to represent Northwestern McGaw Family Medicine Residency at Lake Forest and meet medical students and graduates interested in family medicine," Nzeata said. "I also had the exciting opportunity to run for an elected leadership position during the conference. Although I did not win the election, the experience and exposure was a great learning opportunity for ways residents can have an impact on policies and practices that help shape and guide our healthcare system."