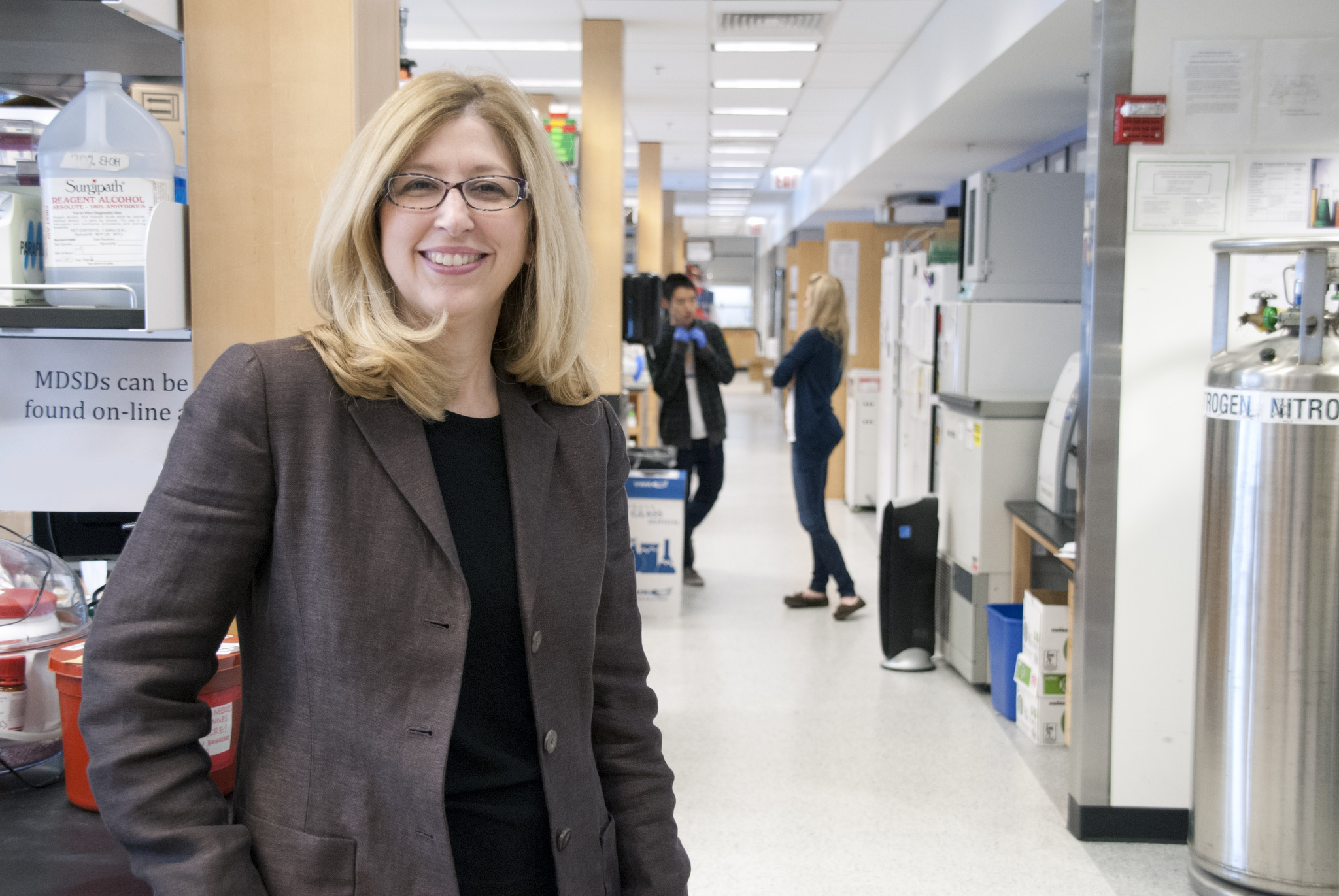 Teresa Woodruff, '89 PhD, chief of Reproductive Science in Medicine in the Department of Obstetrics and Gynecology, has been named a 2017 Guggenheim Fellow in support of her research into reproductive health and fertility preservation.
Woodruff is one of 173 preeminent scientists, scholars and artists selected this year by the John Simon Guggenheim Memorial Foundation; the fellowship is awarded on the basis of past achievement and extraordinary promise.
"I'm incredibly honored to be included with the list of remarkable Guggenheim awardees in the 2017 class," said Woodruff, also director of the Women's Health Research Institute and the Center for Reproductive Science.
Woodruff is an internationally recognized expert in ovarian biology. She pioneered the field of oncofertility, which pairs oncology with reproductive endocrinology to expand fertility options for cancer survivors, and is the founding director of the international Oncofertility Consortium at Northwestern. She is also a leading advocate for sex inclusion in biomedical research.
"The Department of Obstetrics and Gynecology is extraordinarily proud of Dr. Woodruff for her appointment as a Guggenheim Fellow for her impressive achievements and exceptional promise for future accomplishments," said Serdar Bulun, MD, chair and John J. Sciarra Professor of Obstetrics and Gynecology.
The fellowship will support Woodruff's research into determining how inorganic elements, such as iron or lead, impact the health of egg and sperm cells collected around the globe. "A global accounting of germ cell health from humans to corals is an exciting new venture that will have big dividends as we think about the impact of a changing environment on health," said Woodruff, also the Thomas J. Watkins Memorial Professor of Obstetrics and Gynecology.
Woodruff has been a member of Feinberg's faculty since 1995. She was named one of the 100 Most Influential People in the World by Time magazine in 2013, and received the Presidential Award for Excellence in Science, Mathematics and Engineering Mentoring in 2011, among numerous other awards.
Woodruff is also a member of the Robert H. Lurie Comprehensive Cancer Center of Northwestern University and a professor at the McCormick School of Engineering and the Weinberg College of Arts and Science.
Previous Coverage of Woodruff and Oncofertility
Female Menstrual Cycle in a Dish: In research published in Nature Communications, Northwestern Medicine scientists describe their development of a miniature female reproductive tract model which could eventually change the future of research and treatment of diseases in women's reproductive organs.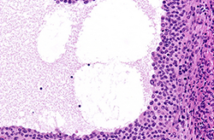 Ovary Transplantation Shows Promise for Restoring Cancer Survivor Fertility: Woodruff, along with a team of Northwestern Medicine scientists, created and transplanted an artificial ovarian system that induced puberty in mouse models, a first step toward a new approach to improving fertility in childhood cancer survivors.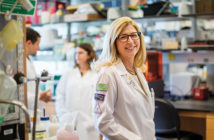 Hope for Fertility — In  the Face of Cancer: In an in-depth feature, Northwestern Magazine profiles Woodruff, her pioneering research in oncofertility and her passion for mentorship.