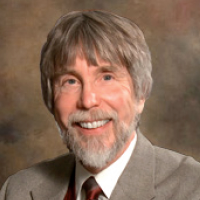 An experimental drug improved progression-free survival rates for patients with advanced midgut neuroendocrine tumors — a rare cancer of the small intestine and colon — over a standard therapy, according to a recent global phase III clinical trial. Northwestern Medicine was a major participant in the trial, including faculty from the Division of Hematology/Oncology and faculty specializing in nuclear medicine.
The study, published in the New England Journal of Medicine, was co-authored by Al B. Benson III, MD, FACP, FASCO, professor of Medicine in the Division of Hematology/Oncology and associate director for cooperative groups at the Robert H. Lurie Comprehensive Cancer Center of Northwestern University.
Patients with midgut neuroendocrine tumors are typically first treated with a somatostatin analogue. But if they experience disease progression after such therapy, there are limited options for second-line treatment. Five-year survival rates for patients with metastatic disease are estimated to be less than 50 percent.
In the current trial, investigators randomly assigned 229 patients with a progressive form of the disease to receive either a higher dose of a somatostatin analogue called octreotide long-acting repeatable (LAR) or a drug called 177Lu-Dotatate, plus standard care. 177Lu-Dotatate, which is not yet commercially available in the United States, is a type of peptide receptor radionuclide therapy (PRRT), a targeted treatment that delivers radiation directly to tumor cells.
The investigators found that patients in the 177Lu-Dotatate group had noticeably improved outcomes. Trial participants who received 177Lu-Dotatate had a 65.2 percent estimated rate of progression-free survival by month 20, compared to 10.8 percent for those treated with octreotide LAR alone. Furthermore, 177Lu-Dotatate showed an 18 percent response rate, compared to 3 percent in the control group.
Overall, the relative risk of disease progression or death for patients who were assigned 177Lu-Dotatate was 79 percent lower than the risk with high-dose octreotide LAR.
The most common adverse effects were nausea and vomiting — a result of simultaneous infusions of nephroprotective amino acids — and there was no evidence of kidney damage.
The drug has been submitted for FDA approval.
"Northwestern Medicine is a major site for the treatment of neuroendocrine tumors," Benson said. "Upon FDA approval, we look forward to being able to routinely offer our patients this therapy as an important advancement in care."
The research was supported by Advanced Accelerator Applications, which developed the drug. Benson reported grant support from Advanced Accelerator Applications during the conduct of the study.