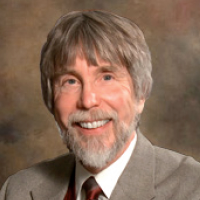 The addition of the drug cetuximab to a standard chemotherapy and radiation regimen reduced the incidence of disease persistence or recurrence in patients with anal cancer, but was also associated with significant adverse effects, according to recent Northwestern Medicine clinical trials.
The findings, published in the Journal of Clinical Oncology, highlight the continued need to find effective and safe therapies for the disease.
The paper was co-authored by Al B. Benson III, MD, professor of Medicine in the Division of Hematology/Oncology, and Mary F. Mulcahy, MD, '00 GME, associate professor of Medicine in the Division of Hematology/Oncology, and members of the Eastern Cooperative Oncology Group-American College of Radiology Imaging Network Cancer Research Group.
Squamous cell carcinoma of the anal canal (SCCAC) is a rare cancer that frequently occurs in the setting of human papilloma virus (HPV) infection. Although cure rates are high with chemotherapy and radiation, locoregional failure occurs in up to one-third of patients and is associated with significant morbidity.
Cetuximab, a monoclonal antibody, had previously been shown to improve outcomes of HPV-associated cancer when administered in conjunction with radiation therapy or the chemotherapy drug cisplatin. As such, the investigators hypothesized that adding cetuximab to chemoradiation therapy would reduce locoregional failure in patients with SCCAC.
In the phase II trial, 61 patients with SCCAC received chemotherapy and radiation therapy, plus eight weekly doses of cetuximab. After three years, the locoregional failure rate for study participants was 20 percent — a moderate improvement over the expected historical rate of 35 percent.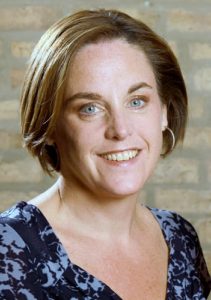 In addition, 32 percent of patients in the trial experienced grade four toxicity — indicating life-threatening or disabling adverse effects — and there was one death felt to be related to the therapy.
"There is significant interest in improving outcomes and reducing treatment-related toxicities for patients with anal cancer, particularly with the rise in incidence associated with HPV infection," Benson said. "Biologic and immunotherapy approaches are of current interest and we are participating in discussions to bring forward new concepts to treat this disease."
Benson is associate director for cooperative groups at the Robert H. Lurie Comprehensive Cancer Center of Northwestern University. Mulcahy is the director of the Gastrointestinal Cancer program at the Lurie Cancer Center.
Relevant to this study, Benson has had a consulting and advisory role with Sanofi, Bristol-Myers Squibb, Merck Serono, Merck/Schering-Plough, Eli Lilly/ImClone Systems, and has received research funding from Merck Sharp & Dohme.
The study was supported, in part, by Public Health Service Grants No. CA23318, CA66636, CA21115, CA180820, CA180794, CA14958, CA189859, CA15488, CA13650, CA17145, CA35267, CA189863, CA35431, CA189808, CA180864, CA35412, CA189956, and CA107868; the National Cancer Institute, National Institutes of Health, and the Department of Health and Human Services; Grant No. U10 CA029511 from the Quality Assurance Radiotherapy Committee; and Grant No. U24 CA180803 from the Imaging and Radiation Oncology Core.