A minimally invasive procedure to repair aortic stenosis may be preferable to open-heart surgery when treating patients at intermediate risk of surgical mortality, according to a recent observational study co-led by Northwestern Medicine investigator S. Chris Malaisrie, MD, and published in The Lancet.
Aortic stenosis occurs when the aortic valve narrows, limiting blood flow to the heart. It's usually caused by age-related scarring and calcium buildup in the valve cusp – a flap that opens to allow blood flow through the valve. The standard of care for aortic stenosis has been open-heart surgery to replace the damaged valve, but this treatment is too risky for some patients.
One alternative to open-heart surgery is transcatheter aortic valve replacement (TAVR), a procedure in which a collapsible replacement valve is inserted into the heart through a catheter. Previous research has shown that TAVR is safe and effective for high-risk patients. The new study evaluated this method for intermediate-risk patients.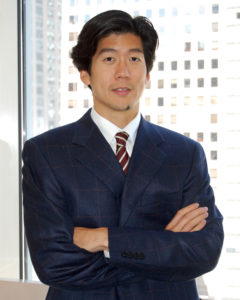 "The study showed that a third generation transcatheter valve called SAPIEN 3 seemed to be superior to standard aortic valve replacement in patients with aortic stenosis who we considered to have intermediate risk of surgical mortality," said Malaisrie, an associate professor of Surgery in the Division of Cardiac Surgery, who was principal investigator of the study's Northwestern site.
The investigators assessed 1,077 intermediate-risk patients who received TAVR at 51 sites in North America and compared their results to patients who received open-heart surgery for surgical valve replacement. A year after surgery, the patients treated with TAVR had superior outcomes, including better rates of survival, stroke incidence and re-intervention.
"Lower-risk patients now have another option for their treatment that appears to be just as good as open-heart surgery," Malaisrie said. "In some centers, TAVR will become the favored option."
A major benefit of TAVR is that recovery time in the hospital is just three days, compared to five days for open-heart surgery.
In a future study, Malaisrie and his colleagues plan to test TAVR in low-risk patients.
Edwards Lifesciences, the manufacturer of the SAPIEN 3 transcatheter valve, supported some of this research. Malaisrie did not receive compensation from the company for his work in the trial.