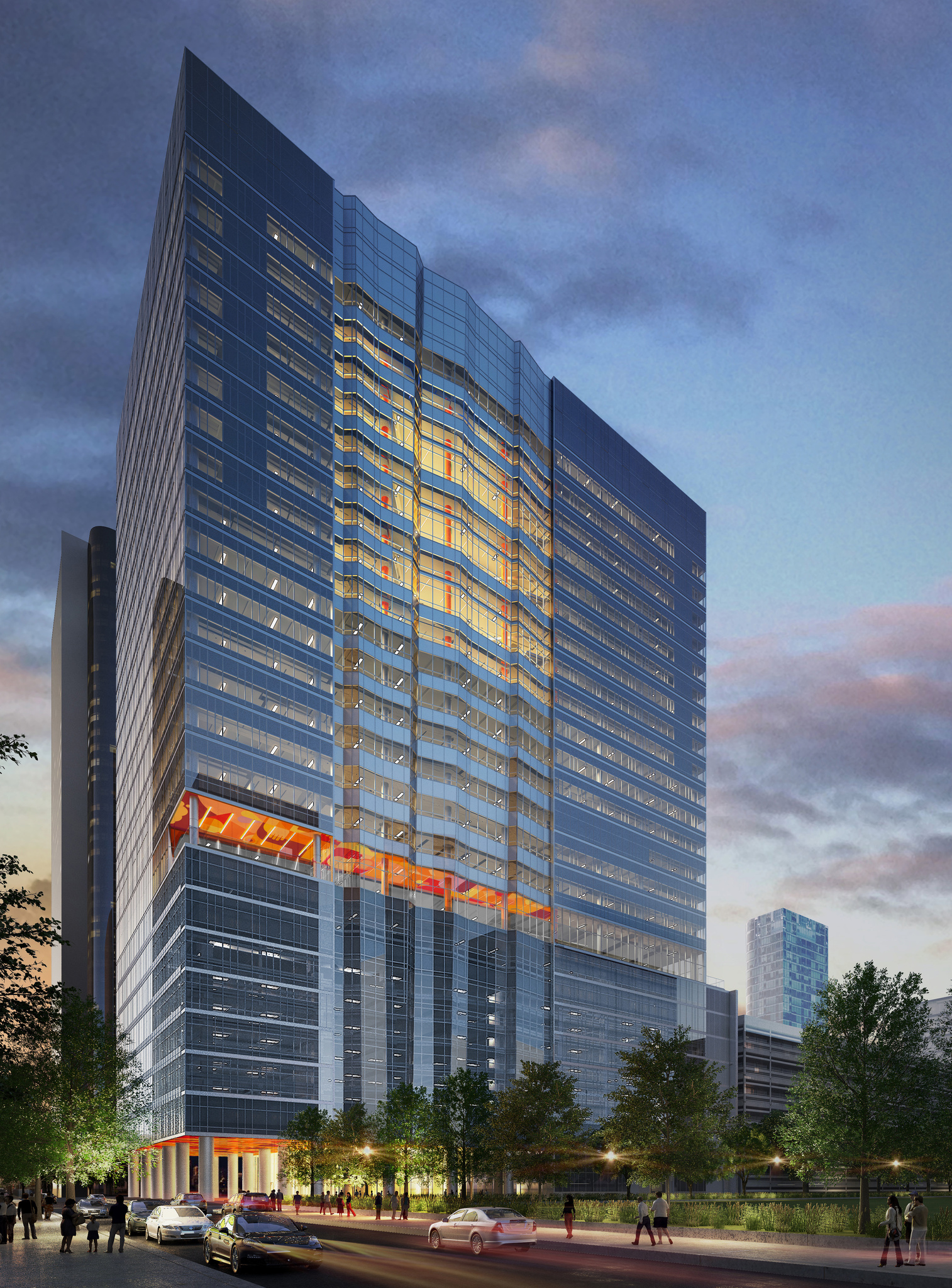 (This story originally appeared in the Feinberg Research Office's monthly Breakthroughs newsletter.)
Richard Lieber, PhD, MBA, chief scientific officer and senior vice president of the Rehabilitation Institute of Chicago (RIC), has an important question for his scientists: Which of our patients have you helped this year?
It's a question that will be easy to answer at the AbilityLab, RIC's new $550 million, 242-bed research hospital slated to open to patients next spring. Not only will the building have nearly three times as much room for research as RIC's current hospital, the AbilityLab will also put scientists and physicians in shared spaces, allowing innovation and treatment to collide in a way that has not been possible before.
"We are embedding science within the clinical practice, blurring the line between scientists and clinicians so that two cultures can merge," said Lieber, also a professor of Physical Medicine and Rehabilitation (PMR) and Physiology at Feinberg. "The bet is that this will change the paradigm for translational research, making it faster and more efficient."
Currently, 128 members of Feinberg's faculty have privileges at RIC, and many members of the hospital's research team are also Feinberg investigators. Needless to say, partnerships between the two institutions are already strong. But the new building brings opportunities to supercharge existing collaboration and to start shared projects.
"We will be a gigantic source of enthusiastic subjects for research trials for anyone at Feinberg involved with studies of the human brain, spinal cord and neurological and musculoskeletal systems," said Lieber, who runs a lab focused on cerebral palsy and muscle contractures, in addition to serving in his leadership position at the hospital.
Unlike traditional rehabilitation hospitals, where floors are divided to treat patients recovering from stroke, spinal injury and other conditions, and entirely void of research labs, the new hospital's lab spaces are centered around functional outcomes for patients: Think + Speak Lab; Legs + Walking Lab; Arms + Hands Lab; and Strength + Endurance Lab. There is also a Pediatric Lab.
While private patient rooms follow the perimeter of each floor, these one-of-a-kind "ability labs" form the core. Blueprints reveal open floor plans in which researchers work next to physicians, therapists and patients. Although there are investigator pods for quieter study and enclosed rooms for private procedures and meetings, collaborative spaces predominate in the futuristic design.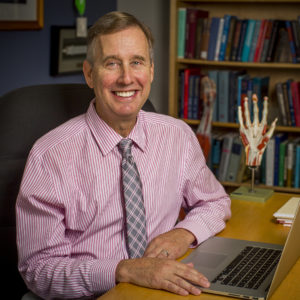 "The whole idea is that this physical layout will encourage communication, debate and generation of new ideas," Lieber said. "We can imagine a scientist looking over at something that a therapist is doing with a patient and starting a conversation about novel strategies to improve function. Or a patient may see a research participant getting treated with electrodes or an innovative device and want to know how they can get involved."
To design the new building, RIC worked with HDR Architecture, Inc., Gensler and Clive Wilkinson Architects, the latter a firm known for creating unique open-plan workplaces, including Google's headquarters.
"The architects were great guides, helping all of us envision the possibility of this new way of life," Lieber said. "We met personally with every scientist to talk through what each needed. We showed them drawings and asked a lot of questions, everything from 'where do you think this equipment should go?' to 'what kind of plugs do you want?'"
No detail was too granular, no request too unusual. For example, Brenna Argall, PhD, assistant professor of PMR with a joint appointment at the McCormick School of Engineering, mentioned that the assistive machines she develops for patients with motor impairments sometimes move around unexpectedly. As a result, her lab may include a designated 'robot testing space,' designed so that patients can observe experiments with these smart robots from a safe distance.
"We want the patients to understand that if we don't have the best tool available to help them, we're going to invent that tool," Lieber said.
Argall, who already has lab space in RIC's current building, said that being situated within a hospital has helped shape her lab's research priorities.
"It has enabled us to see beyond simply identifying opportunities where autonomous robots might provide a solution, to understanding which solutions will most directly impact our patients," she said. "We can push this even further in the new hospital, once all of the walls between research and clinical practice are quite literally taken down."
RIC will also have its own imaging suite for the first time, which will be run with Feinberg's Department of Radiology. On-site access to MRIs, CT scans and other types of imaging will enable more cost-effective care and ease logistics for clinical care and research, knocking down one more barrier that currently stands in the way of scientific discovery.
Lieber acknowledges that it may seem obvious that clinicians and investigators should work together to achieve the best patient outcomes. But it's easier said than done.
"Everyone's really busy. Doctors are flying around treating patients, dictating notes. Scientists are writing grants, analyzing data," he said. "That's why co-localizing is so critical. Any barrier to communication and collaboration is a barrier that has to go. Space is one of those barriers."
Construction of the new AbilityLab, begun in 2013, should be completed by the end of 2016, with patients and scientists moving in at the end of March 2017.