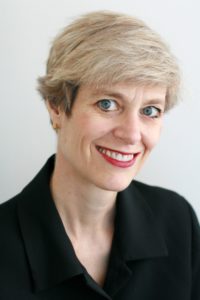 An intervention to increase physical activity in sedentary older men and women did not prevent serious fall injuries in a recent clinical trial co-led by Northwestern Medicine investigator Mary McDermott, MD, '92 GME, Jeremiah Stamler Professor of General Internal Medicine and Geriatrics.
These findings were published in The BMJ (formerly the British Medical Journal).
The primary aim of the Lifestyle Interventions and Independence for Elders (LIFE) study was to preserve the ability to walk in older adults, but investigators also assessed secondary outcomes, such as cognitive decline and fall injuries.
"About 30 percent of community-living older men and women fall each year, and 20 to 30 percent of those who fall experience moderate or severe injury from their falls. The costs to society of these fall-related injuries are high," said Dr. McDermott, professor of Medicine and Preventive Medicine. "Fall-related injury is associated with a high rate of subsequent disability, so identifying interventions that can prevent falling in older men and women is important."
The multi-center randomized trial study included about 1,600 men and women 70 to 89 years old who had functional limitations in areas like balance, walking and leg strength. The physical activity intervention, which consisted of regular walking plus strength, flexibility and balance training exercises, did not reduce fall injuries overall. However, when analyzing the sexes separately, investigators found evidence that the intervention may reduce falls for men.
Dr. McDermott, who was principal investigator of the trial's Northwestern center, noted that the intervention successfully achieved its primary objective – to decrease risk of mobility disability among participants. Those findings were published in 2014 in the Journal of the American Medical Association (JAMA).
"Other exercise interventions specifically tailored to prevent falls in previously completed studies have been successful in preventing falls in older men and women," Dr. McDermott said.
She and investigators are now exploring whether a medication and supplement – losartan and omega-3 fatty acids – can reduce inflammation and prevent mobility loss in older adults. This new research, known as the ENRGISE Study, was recently funded by the National Institute on Aging.
The LIFE Study was supported by grant U01AG022376 from the National Institute on Aging and the National Heart, Lung, and Blood Institute and the Intramural Research Program, all of the National Institutes of Health.