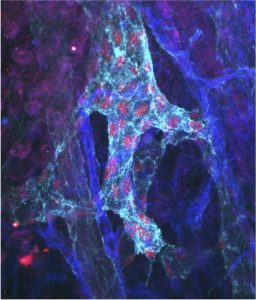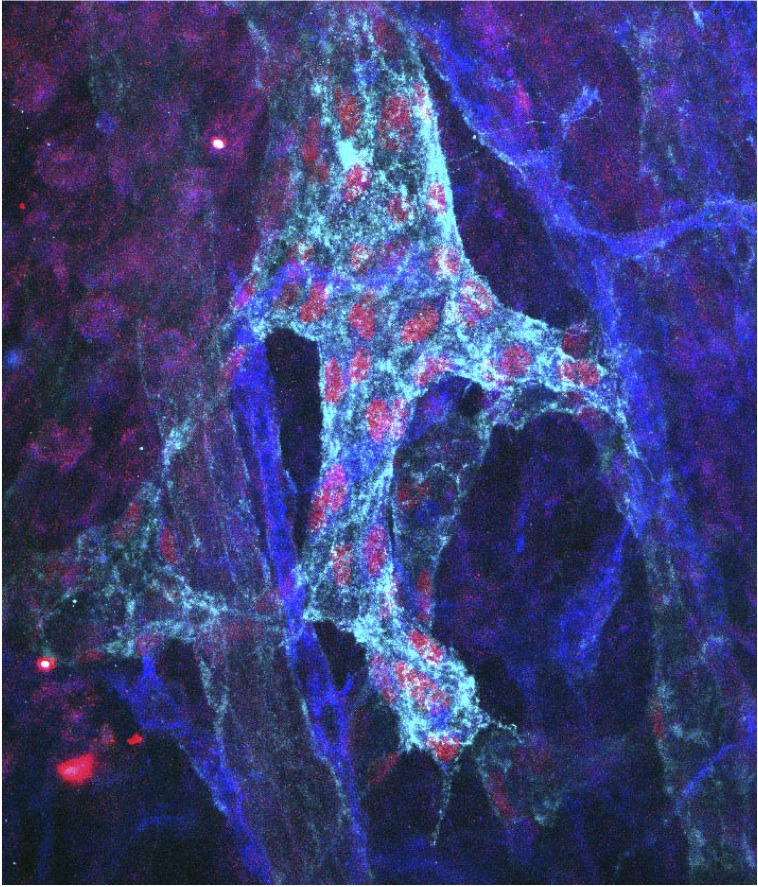 A new Northwestern Medicine study characterized in detail how leaky lymphatic vessels, which help to rid the body of waste or other unwanted particles, can lead to obesity in mice and showed a way to restore function in these leaky vessels.
"What is exciting about this study is the restoration of the lymphatic function, we didn't know that you could do that — you could put a gene back — and in this case restore function quite well," said Guillermo Oliver, PhD, professor of Medicine in the Division of Nephrology and lead author of the paper published in the Journal of Clinical Investigation Insight.
Oliver and his team previously identified that mice with only one copy of the Prox1 gene, not both, have defective lymphatic vessels that contribute to obesity in adult mice. The scientists discovered when the lymphatic fluid leaked their lipid content from the defective vessels and built up in the surrounding area, it caused an increase in fat tissue.
"These animals are not obese because they eat more or exercise less," Oliver said. "The defects in the mice are because of the defective lymphatics."
In the current study, they further observed the lymphatics in these mutant mice to learn if there was a correlation between the severity of lymphatic defects and the degree of obesity. They compared lymphatic function between young mice (before the onset of obesity) and adult mice, and found while functional and structural defects in lymphatic vessels are found in younger mice, the severity increases as the mice age and become more obese.
To further demonstrate that the lymphatic defects were the unique cause of obesity, they restored normal Prox1 levels in Prox1 mutant mouse embryos and this was sufficient to bring back lymphatic function and prevent the mice from becoming obese as adults.
He noted that although they were able to restore function, it would not work as a therapy because they inserted the gene into embryos, the origin of where these cells develop, and not in adult mice.
Oliver explained these findings may help better understand conditions such as lymphedema, accumulation of lymphatic fluid, and why there tends to be a build-up of fat around the affected area, in addition to showing how the function of the lymphatic system is much broader than previously thought.
"Until this finding there was no correlation between lymphatics and obesity," he said. "In the last couple of years, we now know that they are not just a sewer system in the body, they have a role in obesity and other diseases."
Next, Oliver's team plans to restore lymphatic function in obese adult mice with reduced levels of Prox1 gene function and observe what happens. In addition, he is working to translate his findings to humans and find a biomarker that could be easily identified in blood or urine to indicate if obese individuals have defective lymphatics.