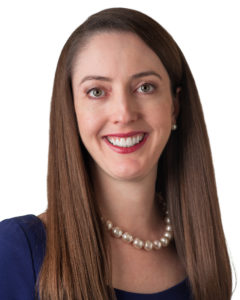 Melina Kibbe, MD, '03 GME, professor of Surgery, has accepted a leadership role at the University of North Carolina (UNC) School of Medicine, as chair of the Department of Surgery and the Zach D. Owens Distinguished Professor.
"During my time at Northwestern, I have been fortunate to work with incredibly talented and inspiring individuals who share a common goal of delivering the best care possible to our patients," said Dr. Kibbe, who is the Edward G. Elcock Professor of Surgical Research, vice chair of research in the Department of Surgery and a professor in its Division of Vascular Surgery. "Leaving Northwestern University is going to be one of the hardest things I do in my career."
As of July 1, 2016, Dr. Kibbe will join the faculty of the University of North Carolina School of Medicine and the University of North Carolina Health Care System. The school of medicine is ranked second among medical schools nationwide for primary care and in the top 25 for research by US News & World Report. UNC is ranked in the top 10 nationally and the medical school in the top 15 for National Institutes of Health (NIH) research funding.
Dr. Kibbe joined Feinberg in 2003, after completing a fellowship in vascular surgery at Northwestern Memorial Hospital. She earned her medical degree at the University of Chicago. Among her many local and national leadership roles, Dr. Kibbe is deputy director of the Simpson Querrey Institute for BioNanotechnology, NU chief of the vascular surgery service at the Jesse Brown VA Medical Center and editor-in-chief of JAMA Surgery.
"Dr. Kibbe has been a major contributor to the academic growth of the department, both by her individual research accomplishments as well as by her leadership," said Nathaniel Soper, MD, Loyal and Edith Davis Professor and chair of the Department of Surgery. "She has been a role model, consultant, facilitator and cheerleader for our junior faculty as they establish their academic careers. We will miss her intellect and infectious enthusiasm, but are so proud to see her take on a new and challenging leadership position in academic surgery."
In the clinic, Dr. Kibbe is experienced in both open and endovascular surgery, including the treatment of carotid stenosis, peripheral vascular disease and abdominal aortic aneurysms. Her research interests focus on developing novel therapies for patients with vascular disease while simultaneously studying the mechanism of how these therapies impact the vascular wall.
"The mentorship I received from Dr. William Pearce was unparalleled, and I greatly appreciated the support I received every day from my partners in the Division of Vascular Surgery and at the Jesse Brown VA," Dr. Kibbe said. "Fifteen years ago, the Department of Surgery at Northwestern was viewed as a clinically dominant powerhouse. Today, we are also appreciated as an academic force, driving innovation and discovery with clinical care as we educate the physician workforce of tomorrow. Being part of this culture change has been an amazing experience. I will greatly miss working with everyone in the Department of Surgery, the Feinberg School of Medicine and at Northwestern University."
Dr. Kibbe is currently the principal investigator on three NIH R01 awards, an NIH T32 award and a VA Merit award. She also serves as co-investigator on several NIH awards with Mary McDermott, MD, to evaluate novel therapies for patients with peripheral arterial disease. Together with Teresa Woodruff, PhD, she is also a nationally recognized advocate for sex inclusion in biomedical research.
Her bibliography includes more than 230 peer-reviewed manuscripts, review articles and book chapters. She has received numerous awards, including, in 2010, the Presidential Early Career Award for Scientists and Engineers, the highest honor given by the U.S. government to outstanding scientists in the early stages of their independent research careers.