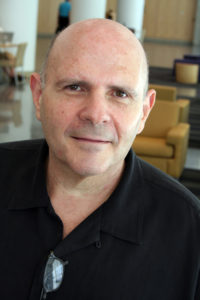 Northwestern University scientists Chad Mirkin, PhD, Samuel Stupp, PhD, Richard Van Duyne, PhD, Todd Kuiken, MD, PhD, and Lee Miller, PhD, have been inducted into The American Institute for Medical and Biological Engineering's (AIMBE) College of Fellows.
The College of Fellows is comprised of the top 2 percent of medical and biological engineers in the country. Mirkin, Stupp and Van Duyne were nominated, reviewed and elected by peers and members of the College of Fellows for their long-standing contributions to biomedical engineering and innovation.
Mirkin was cited for his outstanding contributions to nanomaterials engineering, development and application widely used both academically and commercially as diagnostic and therapeutic agents. He is a professor of Medicine, the George B. Rathmann Professor of Chemistry in the Weinberg College of Arts and Sciences and founding director of Northwestern's International Institute for Nanotechnology.
Stupp was cited for the development of bioactive and self-assembling supramolecular biomaterials for regenerative medicine. He is the Board of Trustees Professor of Materials Science, Chemistry, Medicine and Biomedical Engineering, a professor of Medicine in the Division of Endocrinology, and director of the Louis A. Simpson and Kimberly K. Simpson Querrey Insitute for BioNanotechnology.
Van Duyne, the Charles E. and Emma H. Morrison Professor of Chemistry in the Weinberg College of Arts and Sciences, was cited for his contributions to the field of Raman spectroscopy and pioneering applications of Surface Enhanced Raman Spectroscopy to biology and medicine.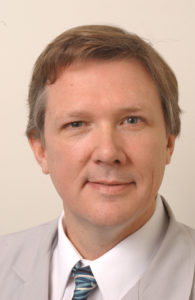 Dr. Kuiken, professor of Surgery and Physical Medicine and Rehabilitation, was cited for seminal contributions to the field of bionic medicine, including the development and clinical deployment of targeted muscle reinnervation.
Miller was cited for outstanding contributions to the neuroscience and engineering involved in the development of brain-machine interfaces for the control of movement. He is the Edgar C. Stuntz Distinguished Professor of Neuroscience.
In addition to their scholarly achievements, these scientists are unified by their appointments in Northwestern's Department of Biomedical Engineering.
Mirkin, Stupp, Van Duyne, Dr. Kuiken and Miller will be inducted April 4 as part of AIMBE's 25th Annual Meeting at the National Academy of Sciences Great Hall in Washington, D.C. They will be elected to fellow status along with 155 colleagues who make up the AIMBE College of Fellows Class of 2016.
Since 1991, AIMBE's College of Fellows has helped revolutionize medicine and related fields in order to enhance and extend the lives of people all over the world.