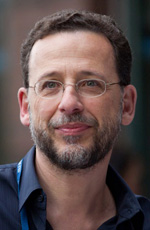 Guillermo Oliver, PhD, and Beatriz Sosa-Pineda, PhD, have joined the Department of Medicine and the Feinberg Cardiovascular Research Institute.
The husband and wife team come to Feinberg from St. Jude Research Hospital in Memphis, Tenn.
Oliver, a noted developmental biologist, joined as professor of Medicine and as director of the newly created Center of Vascular and Developmental Biology​ in the Feinberg Cardiovascular Research Institute in August. For more than 30 years, his research has focused on the genes and mechanisms controlling organ development. Currently, he uses stem cell techniques to better understand the formation of structures involved in brain and visual development.
"I am looking forward for the exciting possibilities of interactions with other researchers across the campus," Oliver said. "Northwestern offers me the opportunity to help strengthen research in vascular and developmental biology related topics and eventually make Chicago a center of excellence in lymphatic research."
Also an expert on the development of lymphatic vasculature, Oliver and his lab were the first to uncover the origin of lymphatic vasculature and identified the gene Prox1 as one of the key players in the process leading to the formation of this vascular network. His lab also showed the first direct correlation between lymphatic malfunction and obesity.
"The arrival of Guillermo Oliver places the Feinberg Cardiovascular Research Institute on the international map," said Susan Quaggin, MD, chief of Nephrology in the Department of Medicine. "Guillermo is largely recognized as a modern-day pioneer in the field of lymphatic vascular biology. Lymphatic circulation has recently taken center stage in a diverse array of diseases from obesity to heart failure to glaucoma, opening up great avenues for novel therapies."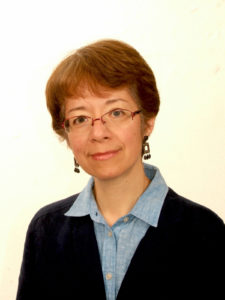 Oliver is a member of the Board of Directors of the American Society for Developmental Biology and a fellow of the American Association for the Advancement of Science. He received his graduate education at the University of Uruguay in Montevideo, Uruguay.
Sosa-Pineda joined Feinberg as associate professor of Medicine on October 1. Her research examines the molecular basis of pancreas development.
"I am thrilled to join the Feinberg School of Medicine at Northwestern and to become part of a vibrant community of exceptional scientists and clinicians," Sosa-Pineda said. "I look forward to the diverse opportunities and collaborations that Feinberg offers and the possibility of expanding my research in a more clinical arena."
During her postdoctoral training, she identified the first murine homeobox gene, Pax4, which plays an essential role in the differentiation of insulin producing cells. Over the past two decades, Sosa-Pineda has explored the role of hormone-producing islet cells and the enzyme-producing acinar cells in the pancreas.
Recently, she has begun to use induced pluripotent stem cell methods to complement her in vivo liver studies as well as to establish a system to investigate human liver cell development in vitro.
"Beatriz Sosa-Pineda is highly regarded as a developmental biologist. Her innovative work in pancreatic and vascular development and pancreatic cancer will be a catalyst to build new bridges between FCVRI and the Robert H. Lurie Comprehensive Cancer Center of Northwestern University," Dr. Quaggin said.
Sosa-Pineda has produced valuable animal models of pancreatic cancer and pancreatitis to identify key processes and drivers of pancreatic cancer and to test potential therapies.
She also completed her PhD at the University of Uruguay.