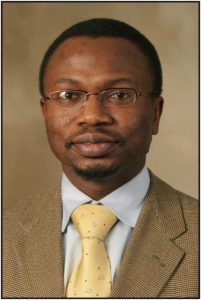 A new study co-authored by Northwestern Medicine scientists found that discontinuing statin therapy for patients in palliative care settings was not only safe, but also benefited patients' quality of life, increased satisfaction with care and reduced medication costs.
"As patients approach the end of life, they usually get more medications and that increase often exacts a toll on their bodies, becomes harder to track and increases the risk of side effects and complications," said Adeboye Ogunseitan, MD, assistant professor of Hospital Medicine in the Department of Medicine and co-author of the paper published in JAMA Internal Medicine. "Physicians know that it is beneficial to discontinue medications that are no longer necessary, but it is unclear which medicines should be discontinued as well as timing and safety."
Dr. Ogunseitan was the primary investigator for the Northwestern site, one of 15 sites nationwide. The study enrolled a total of 381 participants, who were randomized to either discontinue statins or continue therapy. Eligible participants had been receiving a statin for three months or longer for prevention of cardiovascular disease and had a documented diagnosis of advanced, life-limiting disease.
Participants in the study were generally older, white and receiving Medicare, with more than half having cardiovascular disease as their primary diagnosis.
They focused on a 60-day mortality as the primary outcome and found the number of participants who died within 60 days was not significantly different between the two groups. There was also no significant difference in the time before the first cardiovascular event between the two groups. Participants remained in the study until death, one year after enrollment or study closure.
The study concluded that stopping statin therapy in patients with limited life expectancy is safe and may be beneficial by improving quality of life and reducing overall medication costs. The authors note that additional research exploring the use of other medications in populations with limited life expectancies is also needed.
The study was funded by the National Institute of Nursing Research and the Veterans Affairs Health Care System.