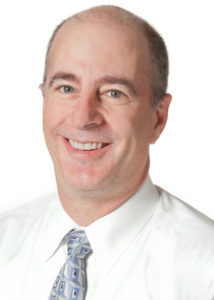 Recent Northwestern Medicine research shows that a new technology used to assess fetal heart activity, called fetal electrocardiogram ST segment analysis or STAN, does not improve outcomes during labor and delivery or decrease the rate of cesarean deliveries compared with conventional fetal heart rate monitoring.
Current electronic monitoring models allow physicians to look at the pattern of a baby's heart rate during labor, but are not always accurate at indicating whether a baby needs a cesarean delivery to improve its outcome in labor.
Previous studies conducted in Europe had suggested that fetal STAN technology reduced the incidence of neonatal conditions related to childbirth, such as encephalopathy, acidemia and operative delivery.
"We've always been searching for ways to detect which babies are at risk during labor, to try to improve outcomes," said Alan Peaceman, MD, chief of Maternal-Fetal Medicine in the Department of Obstetrics and Gynecology and co-author of the paper, published in the New England Journal of Medicine. "If we knew a baby's health was deteriorating we could perform a cesarean delivery, and not intervene with babies that are doing fine."
Dr. Peaceman helped plan the design of the study, which assessed the outcomes of using this new technology during labor, and oversaw the study site at Northwestern Memorial Hospital, one of 16 university-based clinical centers.
The study enrolled more than 11,000 women who were attempting vaginal delivery; they were randomly assigned to conventional fetal heart rate monitors or conventional monitoring with STAN.
There were no significant differences between the groups at baseline, and the scientists found that STAN used in addition to conventional monitoring did not improve any outcomes. The scientists also observed that there were no increases in negative outcomes, such as harm to the fetus.
"The study was a test of a new technology to determine whether it could more precisely predict fetal wellbeing," Dr. Peaceman said. "But we found it not to be helpful and shouldn't be adopted. Negative result studies, like this one, are important because they prevent adoption of expensive technology without improving outcomes."
The study was funded by the Eunice Kennedy Shriver National Institute of Child Health and Human Development and Neoventa Medical; NCT01131260.