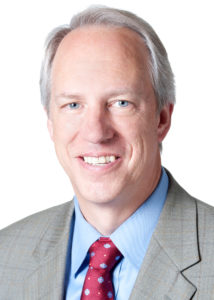 A Northwestern Medicine study has found community-acquired pneumonia – a leading cause of hospitalization and death among U.S. adults – is more frequently caused by respiratory viruses than by bacteria.
As part of the "Etiology of Pneumonia in the Community" (EPIC) study, funded by the Centers for Disease Control and Prevention, Richard G. Wunderink, MD, professor in Medicine-Pulmonary and lead investigator for the Chicago site, examined the incidence and etiologies of the disease.
From January 2010 to June 2012, investigators enrolled more than 2,400 adults at three hospitals in Chicago (Northwestern Memorial Hospital, John H. Stroger, Jr., Hospital of Cook County and Rush University Medical Center) and two hospitals in Nashville.
The study, recently published in the New England Journal of Medicine, estimated the annual pneumonia incidence was 24.8 per 10,000 adults during the study period. The most common pathogens detected in adults with pneumonia were human rhinovirus, influenza virus and Streptococcus pneumoniae, with the incidence increasing with age for each pathogen.
Dr. Wunderink noted that rates of adults acquiring pneumonia have stayed the same, but infection of pneumococcal pneumonia has decreased.
"The degree of viral detections causing pneumonia is much higher than in previous studies," Dr. Wunderink said. "A lot of that has to do with us having better technology and using molecular techniques to diagnose the viruses. But clinically, we still had more than 60 percent of pathogens that we couldn't find an etiology for, so this study has important implications for promoting the idea of developing more antivirals and illustrates that we need better diagnostics."
The authors also suggest that improving coverage and effectiveness of influenza and pneumococcal vaccines, in addition to developing vaccines and treatments for other pathogens, could reduce the burden of pneumonia among adults.
"There is a lot of additional work that is being done on the data from this study," said Dr. Wunderink. "We are working on developing some alternative rapid diagnostic testing."
The first part of the study, looking at the burden of community-acquired pneumonia in children, was published earlier this year.
The study was supported by the Influenza Division of the National Center for Immunizations and Respiratory Diseases at the Centers for Disease Control and Prevention.