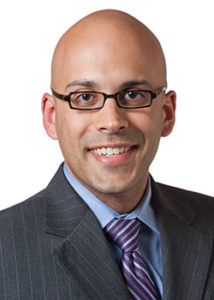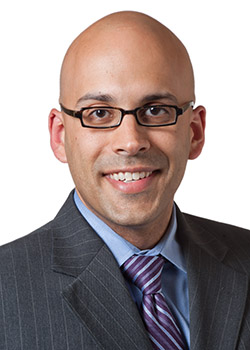 A program established by the Affordable Care Act to reduce hospital-acquired conditions may be penalizing the wrong hospitals – and possibly giving patients the wrong idea about hospital quality – according to the results of a new Northwestern Medicine study.
In a paper published in the Journal of the American Medical Association (JAMA), investigators show that the Hospital-Acquired Condition (HAC) Reduction Program was paradoxically more likely to penalize hospitals if they had accreditations, offered advanced services, were major teaching institutions or performed better on other quality measures.
The U.S. Department of Health and Human Services' Centers for Medicare & Medicaid Services (CMS) initiated the HAC program in 2010 to reduce preventable adverse events such as falls and certain infections during hospitalization. But the study's findings suggest that the program does not accurately measure poor quality of care.
"Higher-performing hospitals were penalized more because some of the measures that CMS uses to assess quality are flawed," said senior author Karl Bilimoria, MD, assistant professor in Surgery-Surgical Oncology and director of the Surgical Outcomes and Quality Improvement Center. "The measures paradoxically identify high-performing hospitals as poor performers. Clearly this is not ideal for hospitals or for patients."
In the study, Dr. Bilimoria and colleagues examined how characteristics of the 3,284 hospitals participating in the HAC program were associated with penalization. For example, they found that 42 percent of major teaching hospitals were penalized compared to 17 percent of nonteaching hospitals.
Notably, hospitals with the highest score on a scale of overall quality had a 67 percent chance of being penalized, compared to 13 percent of hospitals with the lowest quality score.
One explanation for the inconsistency may be surveillance bias – some hospitals are better at identifying adverse events than others. Dr. Bilimoria and his team have published extensively on this phenomenon, including two other recent papers in JAMA.
"Hospitals that look more for adverse events frequently identify more events and incorrectly appear to have worse performance," wrote the authors in the paper.
They suggest that the HAC program revisit the way it measures hospital quality. Right now, those measures are publicly available to help patients choose the best hospitals.
"Because the measures don't assess quality properly, they may incorrectly actually lead patients away from high-performing hospitals toward low-performing hospitals," said Dr. Bilimoria, who is also vice chair for quality in the Department of Surgery and a member of the Robert H. Lurie Comprehensive Cancer Center of Northwestern University.