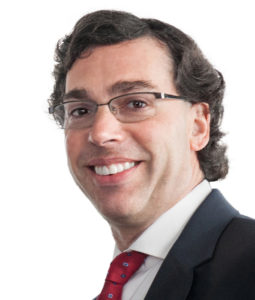 An investigational drug has been shown to reverse the anticoagulant effects of dabigatran in patients who present with bleeding or need for emergent surgery. Dabigatran, sold under the brand name Pradaxa, is a blood-thinner used to prevent strokes in patients with the heart condition atrial fibrillation.
The study, published in the New England Journal of Medicine, enrolled 90 patients at 184 sites in 35 countries, including Northwestern Medicine. Unlike warfarin, but similarly to other members of the class of Novel Oral Anticoagulants, there are no currently approved reversal agents for dabigatran.
"Dabigatran prevents strokes better than warfarin with less bleeding in the brain, but one problem with dabigatran and other novel anticoagulants was that there was no reversal agent," said Richard A Bernstein, MD, PhD, a co-author and professor in Neurology – Ken and Ruth Davee Department. "Some clinicians were wary of using this class of medications because there was no way to turn it off."
Idarucizumab is given intravenously and binds to dabigatran. Within minutes of administration, the anticoagulant effect of dabigatran was completely reversed in the first 90 patients enrolled in this study.
"The advent of this reversal agent should provide both patients and physicians with peace of mind when taking dabigatran," Dr. Bernstein said. "Its always good to have a way to turn off the effect of this blood thinner in emergencies."
Dr. Bernstein is compensated by Boehringer Ingelheim for his work on the REVERSE-AD trial, as well as other consulting, research, and lecturing.