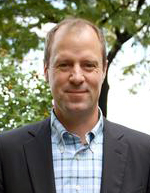 Nicotine patch therapy is one of the most popular ways people try to quit smoking, but most who use it still relapse within a year. A new study from Northwestern Medicine and the University of Pennsylvania has found that extending patch treatment beyond the standard eight-week duration can lead to better smoking cessation rates – and established that a longer regimen is just as safe.
The study, published Feb. 23 in JAMA Internal Medicine, randomized 525 treatment-seeking smokers to patch treatment lasting eight, 24 or 52 weeks, and then compared their rate of smoking abstinence. Six months after treatment, 22 percent of participants in the eight-week group were abstinent, compared with 27 percent of those in the 24-week and 52-week groups.
Importantly, longer treatment was not associated with more negative side effects.
"Safety of long-term nicotine patch treatment has been a big unknown," said senior author Brian Hitsman, PhD, assistant professor in Preventive Medicine and Psychiatry and Behavioral Sciences. "We found that adverse effects of using the patch for six months and even one year were the same as standard treatment."
The work replicates the results of a previous University of Pennsylvania study that showed 24-week patch treatment leads to a higher likelihood of smoking cessation than eight-week treatment. But the new study was the first to investigate 52-week treatment. While safe, 52 weeks on the patch did not lead to better quit rates.
"Extending patch treatment to 52 weeks did not provide an additional advantage over 24 weeks," Hitsman said. "This may have been due to the difficulty of staying engaged in treatment between six and 12 months. It's a problem that we also have with the treatment of other chronic diseases and conditions."
Hitsman believes that further research focusing on these adherence challenges is needed.
"If adherence had remained high over 12 months, it's possible that treatment would have been more effective," he said. "Another next step is to see who benefits from 12 months of treatment or longer. It might be that people with a longer smoking history or who are more nicotine dependent may be the ones that should be continuing longer than six months, or at least should have the option to if they want it."
In the meantime, the study suggests that the U.S. Food and Drug Administration should support longer-term patch therapy. Current guidelines FDA recommend that the patch be used for just eight to 12 weeks before consulting a healthcare provider.
"Provider monitoring of longer-term treatment isn't needed," Hitsman said. "We know that it's safe and effective up to six months; people should be able to stay on it on their own."
High smoking relapse rates point to another benefit of extended treatment.
"With 24-week or longer treatment, you can support people's second and third attempts to quit," said Hitsman, who is a member of the Robert H. Lurie Comprehensive Cancer Center of Northwestern University. "Once the standard eight-week treatment is over, you're on your own."
This study was supported by National Institute on Drug Abuse grants R01 DA025078 and R01 DA033681 and National Cancer Institute grant P50 CA143187.