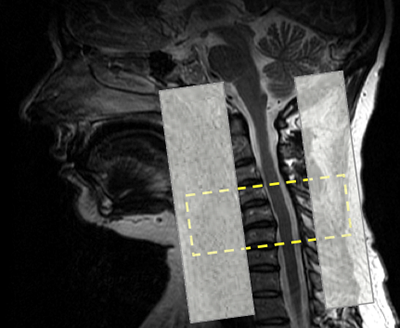 Northwestern Medicine scientists have received a $1.6 million grant from the National Institutes of Health (NIH) to investigate the biological reasons that a quarter of all people with whiplash injury from motor vehicle collisions fail to fully recover.
After experiencing whiplash – when the head and neck move rapidly backward and forward – the majority of patients improve from injury within two to three months. But some develop chronic whiplash-associated disorders (WAD), encountering persistent problems such as pain, reduced neck range of movement, symptoms of post-traumatic stress, headaches and other functional disturbances.
Until recently, clinicians generally accepted that social, behavioral and psychological factors such as anxiety and depression were solely behind the physical symptoms, because they could not pinpoint any structural causes.
"The problem is that very rarely, if ever, do we have any available imaging findings – with radiography, with CT, with MRI – to accurately identify the lesions that would potentially point to the injury responsible for a person's ongoing symptoms " said James Elliott, PT, PhD, assistant professor in Physical Therapy and Human Movement Sciences and principal investigator of the study. "The old mantra was that most, if not all, people would recover following whiplash. However, up to 50 percent won't fully recover, and 25 percent will have moderate to severe symptoms – a more complex clinical presentation."
In the last few years, preliminary and pilot studies by Dr. Elliott's group have provided MRI evidence suggesting that this population may have degenerative changes in certain neck and lower extremity muscles – signs similar to those in a mild incomplete spinal cord injury.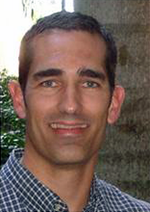 To understand the possible biological mechanisms underlying chronic WAD, the investigators will track patients with whiplash one week, two weeks, three months and 12 months after their initial injury using biomechanical, electrophysiological and MRI measures to examine changes in muscle structure and spinal cord functioning.
Dr. Elliott hopes to use the new knowledge to develop better interventions for this population to improve their functional recovery rates.
"Until now, no one has really taken a close look at the motor deficits in these patients," he said. "We hope to authenticate the chronicity of this group of WAD patients, avoiding the stigmatization of the patient as having purely a 'psychosomatic illness' and avoiding unnecessary and costly treatments."
For this project, Dr. Elliott will collaborate with James Adams, MD, chair of Emergency Medicine, D Mark Courtney, MD, associate professor in Emergency Medicine, Todd Parrish, PhD, professor in Radiology, Alfred Rademaker, PhD, professor in Preventive Medicine-Biostatistics, Julius Dewald, PhD, chair of Physical Therapy and Human Movement Sciences and Thomas George Hornby, PhD, adjunct associate professor in Physical Medicine and Rehabilitation.
The five-year study is funded by the Eunice Kennedy Shriver National Institute of Child Health and Human Development grant R01 HD079076. Dr. Elliott is a graduate scholar of the NUCATS KL2 research program.