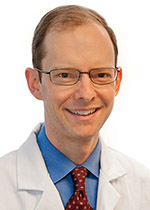 More than 120,000 people are waiting for a life-saving organ transplant, but there is a severe shortage of organs available to help them. In an effort to combat that disparity, Northwestern Medicine scientists have identified a strategy to reengineer part of the kidney's network of blood vessels.
"We've been exploring alternate means to develop organs for patients who need them," said Jason Wertheim, MD, PhD, assistant professor in Surgery-Organ Transplantation and the McCormick School of Engineering. "Tissue and organ engineering is one way to do that."
Sometimes an available organ is not suitable for transplant, but the process of removing its cellular components – decellularization – and replacing them with healthy ones – recellularization – has the potential to rehabilitate the organ.
Using rodent kidneys, the scientists studied three decellularization methods. All remove cells in a way that leaves behind a scaffold, a three-dimensional superstructure of the kidney.
"The best decellularization strategies remove all of the native cells from rodent kidneys while retaining the native structure of that kidney," said Dr. Wertheim, senior author of the study, published in the American Journal of Transplantation. "To remove the cells we use a series of solutions that selectively remove the cells with very minimal negative effects on the kidney scaffold, which gives the organ its shape and form."
They made sure the strategy left behind a scaffold that supported new cell growth and proliferation. Then the scientists recellularized the scaffold using induced pluripotent stem cells (iPS) – adult cells derived from skin or blood samples that have been reprogrammed as a source for other types of cells. In this case, the iPS cells were differentiated into endothelial cells. In a healthy person, these cells form a barrier between blood and the rest of the body's tissues, helping to control functions such as blood flow and blood pressure in a working kidney.
"We were able to coat the blood vessels lining the scaffolds with iPS-derived endothelial cells. Using kidney cells, we developed what appeared to be very early structures that look like tubules within our whole organ kidney scaffold," Dr. Wertheim said.
Tubules are the functional building blocks of the kidney: They concentrate urine, cleanse blood and recirculate nutrients the body needs. Next, the scientists plan to investigate other cell types that may be better at developing functional tubules.
"This is an exciting proof-of-concept study that is a first step toward developing the vasculature of a replacement organ," Dr. Wertheim said.
This work was supported by the Zell Family Foundation; Illinois Department of Healthcare and Family Services Excellence in Academic Medicine Act; Northwestern Memorial Foundation Dixon Translational Research Grants Initiative; American Society of Transplant Surgeon's Faculty Development Grant; National Institute of Diabetes and Digestive and Kidney Diseases grant R01 DK050141; National Institute of General Medical Sciences grant K12 GM088021; Dialysis Clinic, Inc.; and the Northwestern University Mouse Histology and Phenotyping Laboratory. The iPS-derived endothelial cells were supplied by Cellular Dynamics International.