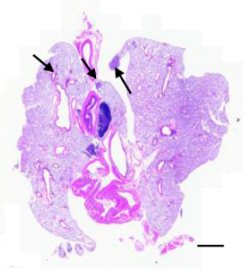 Northwestern Medicine scientists have found a new way to suppress tumor growth during hypoxia, a common characteristic of many rapidly forming lung and glioblastoma brain cancers.
Hypoxia – when tissues in the body are not supplied enough oxygen – develops in the central regions of fast-growing solid tumors. The cells there adapt to this stress and actually become stronger, increasing tumor progression and resistance to therapies such as radiation and chemotherapy.
"We wanted to know why cells exposed to hypoxia survive and even thrive in such an environment," said Jacob Sznajder, MD, chief of Medicine-Pulmonary and Ernest S. Bazley Professor of Medicine. "We found that during the hypoxic stress, cells activate complex mechanisms of adaptation and survival."
Dr. Sznajder and his team focused on PKCζ, a protein kinase shown in previous studies to suppress tumor growth. For that reason, it's a possible target in anticancer therapies. When PKCζ decreases, cancer cells survive and tumors grow. In this study, published in the American Journal of Respiratory and Critical Care Medicine, the scientists investigated the mechanism that causes PKCζ to stop working during hypoxia.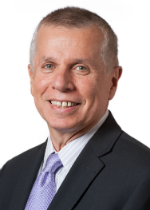 They discovered this mechanism in a ubiquitin ligase, a type of molecule that inactivates proteins like PKCζ. Specifically, they identified HOIL-1L, a ubiquitin ligase that is highly expressed in patients with lung cancers and specifically triggers degradation of PKCζ. The study found that inhibiting HOIL-1L stops that PKCζ degradation and, likewise, tumor growth.
The group tested the finding in vitro and in vivo. Importantly, they saw high levels of HOIL-1L and low levels of PKCζ in tissues from patients with lung cancer tumors.
"Broadly, this previously unrecognized mechanism is important for understanding cancerous cell growth," said Dr. Sznajder. "It's amenable to manipulation and therapy against cancer."
This study was supported by National Institutes of Health (NIH) grants PO1 HL-071643 and HL-48129; the German Research Foundation; the Northwestern University Flow Cytometry Facility, Cell Imaging Facility and Mouse Histology and Phenotyping Laboratory; and Cancer Center Support Grant NCI CA060553.