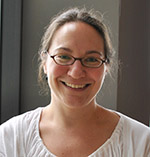 Women in the United States who have cesarean sections are less likely to continue childbearing than those who deliver vaginally, according to a new Northwestern Medicine study. Notably, this relationship weakens for women living below the poverty line.
More than 30 percent of births in the United States are cesarean deliveries. After having a cesarean delivery, more than 90 percent of mothers will continue to have cesarean births for future children. Each additional cesarean surgery increases the risk of complications.
"It is very important to consider the size of the family that a woman wants when making any elective decisions about how to deliver," said first author Lisa Masinter, MD, MPH, a fellow at the Center for Healthcare Studies. "Clearly in an emergency the health of the mother and her child take precedence. But if a woman wants a large family, she should know that having a cesarean delivery may limit that possibility."
Women in the study who had two births both by cesarean were 27 percent less likely to have a third child compared to women with two vaginal births. When women who had three births were examined, those with two or three cesarean deliveries were 37 percent and 59 percent less likely to have a fourth child compared to women with three vaginal births, respectively. However, when women with three births and the same number of cesarean deliveries were compared by income, those living below the poverty line were significantly more likely to have a fourth child.
"The fact that lower income women continue to have children after higher numbers of cesarean deliveries suggests that there are differences in family planning practices and it is important to know why," said Dr. Masinter. "As a woman has more cesarean deliveries, she has an increased risk of very substantial, and potentially life threatening, obstetric complications such as hemorrhage. We want to ensure that all women understand this risk and have the same access to counseling and family planning options so that they can make informed decisions."
The study, published in the journal Obstetrics & Gynecology, used data from the 2006-2010 National Survey of Family Growth, an in-person survey conducted by the U.S. Centers for Disease Control and Prevention. The nationally representative sample of women of reproductive age contained 6,526 respondents.
Dr. Masinter became interested in this topic after working at a federally qualified health center in Chicago.
"My patient population was predominantly low-income Latinas," she said. "I witnessed women in their twenties and early thirties having their fourth or fifth cesarean delivery. It was a stark contrast from my residency, which had a more diverse patient population. There, it was rare for women to have more than three cesareans."
Dr. Masinter decided to find out if the disparity she observed existed on a larger-scale. However, the available survey data did not explain why the women interviewed had their first cesarean delivery, nor did it note whether women experienced complications upon further cesarean deliveries. Dr. Masinter will ask these questions and more while interviewing women in-person for her next study.
This research was supported by the Agency for Healthcare Research and Quality institutional award T-32 HS 000078 for postdoctoral training and grant P01HS021141.