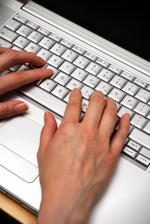 No one wants to talk about the end of his life and plan his good death.
Northwestern Medicine's® Mary Mulcahy, MD, and Chicago journalist Randi Belisomo aim to change this. They have launched a new website/portal that they intend to be the premier provider of information and support for everyone involved in end-of-life decisions.
Mulcahy wants this topic to become a natural part of the American dialogue. She wants to empower the sick, elderly, caregivers, and medical providers to navigate this life phase with confidence and dignity.
Mulcahy is an associate professor of hematology/oncology at Northwestern University Feinberg School of Medicine and a physician at Northwestern Memorial Hospital. She also is a member of the Robert H. Lurie Comprehensive Cancer Center of Northwestern University.
The site, Life Matters Media (www.lifemattersmedia.org), has personal patient stories, medical research, experts' columns, a question and answer column, and news aggregation. The content is constantly updated.
Belisomo, a reporter at WGN-TV, realized the need for the site after her husband, CLTV journalist Carlos Hernandez Gomez, who was a patient of Mulcahy's, died of cancer at age 36.
"My husband and I were professional communicators – we made a living talking to people – but we couldn't talk about his dying," Belisomo said. "I thought if we can't do it, a lot of people can't. I want to help people think about this ahead of time so they won't be making decisions in an emotional time of a crisis."
The more the topic is exposed and normalized, the more people will be willing to discuss it, Mulcahy said.
"It is the greatest gift you can give to a loved one if you die," Mulcahy said. "To give them the certainty that they are making the right decision on your behalf.
Mulcahy understands why it's such a hard conversation.
"The caregiver might not want to appear as if she is withdrawing hope from a loved one, and the patient doesn't want to give up and might feel like he is hurting his caregiver by talking about a time when he may be gone," Mulcahy said.
Patients also may be reluctant to talk to their doctors about end-of-life concerns because they have more pressing issues to discuss, and doctors don't have a lot of time.
"Sometimes you feel like you don't want to be disappointing your doctor," Belisomo said.   
The site provides information about the important issues that come up at the end of life and helps people think about what they want for themselves.   
A healthy person with no medical illness should consider whom he trusts to make decisions on his behalf in case of a catastrophic event, and he should give that person the healthcare power of attorney, Belisomo said.
If someone is diagnosed with an illness such as dementia or cancer, she needs to make end-of-life decisions before she loses the capacity to make those choices. Does she want to receive nutrition through a feeding tube if she is near death and unable to eat? Does she want to donate her organs?
"These are hard but important questions," Mulcahy said.
Currently other sites exist in hospice care, around specific diseases or about living wills and other advance directives. Life Matters Media provides a comprehensive range of topics pertaining to end-of-life decisions and presents it in multiple media formats.  It also uses social media to engage people in discussions and reach out to a diverse audience.
"We want to stimulate conversations so this topic is no longer taboo," Belisomo said.