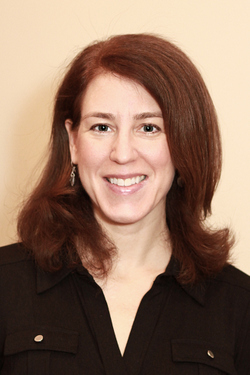 The presence of autoantibodies in the blood may be connected to a higher risk of developing cardiovascular disease, not just in individuals with diagnosed autoimmune diseases like rheumatoid arthritis (RA), but in the general population, according to new research findings. 
Presented at the American College of Rheumatology Annual Scientific Meeting by Darcy Majka, MD, MS '10, assistant professor of medicine-rheumatology and preventive medicine, the study builds upon the known association of cardiovascular events and RA. 
"There are still a lot of mysteries as to the causes of the increased risk of cardiovascular disease in rheumatoid arthritis" said Majka, a member of the Center for Population Health Sciences within the Institute for Public Health and Medicine. "We do, however, know that individuals with RA have detectable autoantibodies in their blood prior to the onset of symptoms. This indicates that the autoimmune process is starting before the symptoms of RA occur." 
Autoantibodies, or immune proteins, mistakenly target and damage specific tissues or organs of the body. Although RA-related autoantibodies have been identified in people years before they develop rheumatoid arthritis, most individuals who have them do not develop clinical signs of the disease. 
Analysis of data collected from the Multi-Ethnic Study of Atherosclerosis demonstrated that the presence of RA-related autoantibodies was an independent risk factor for both subclinical atherosclerosis and subsequent clinical CVD events. 
"It is far too early to say that these findings will have a direct impact on clinical care for the general population, but they might indicate that RA-related autoimmunity is involved in CVD." Majka said. "While we're not suggesting that we should be checking everyone for RA-related autoantibodies, they might be one of the potential biomarkers for CVD." 
Funding for this study included grants from the National Heart, Lung and Blood Institute; National Institute of Arthritis and Musculoskeletal and Skin Diseases; and National Institute of Allergy and Infectious Diseases (NIAID), all part of the National Institutes of Health; and the Arthritis Foundation Arthritis Investigator Award.