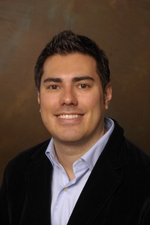 Brian Mustanski, PhD, associate professor of medical social sciences, has 160 characters to reach his audience. That's 14 characters fewer than took to write this paragraph. 
The focus of a new $1.6 million National Institute of Mental Health grant, Mustanski will use text messaging as a means of HIV prevention with adolescent gay and bisexual men. The project, in collaboration with Michele Ybarra, MPH, PhD, president of the nonprofit Center for Innovative Public Health Research, is specifically designed to reach adolescent men having sex with men (AMSM). 
"Dr. Ybarra had previously done research using text messaging to support tobacco cessation and we both had developed online HIV prevention tools for adolescents," said Mustanski, director of the IMPACT Program, which conducts translational research on lesbian, gay, bisexual, and transgender health and development. "We met while serving on a panel together, and through discussions afterward, thought there would be a lot of potential in combining our prior research in this new way."   
Guy2Guy (G2G) is a six-module text messaging-based HIV prevention program tailored for AMSM in America. Researchers will measure the abiltity of the program to reduce unprotected sex by reviewing participants' sexual history three months after enrollment. 
If effective, Mustanski hopes G2G might be quickly and cost-effectively implemented on a broader scale to help curb the spread of HIV infection among AMSM long into adulthood. Recent studies suggest adolescent gay and bisexual men account for 70 percent of HIV diagnoses among young people in the U.S., and from 2001 to 2006, young gay and bisexual black men saw a 93 percent increase in HIV diagnoses – the only group in the country to show an increase.  
"Despite this alarming issue, there has not been a strong public health response and unlike other groups, such as heterosexual youth, who have lower risk for HIV, we actually have no evidence-based HIV prevention program for adolescent gay and bisexual men," said Mustanski. "Part of the issue is reaching them with effective interventions, and that's where technology-based approaches – like online and text messaging – are really significant." 
With 63 percent of all adolescent Americans text messaging every day, the mode of communication has come to represent a novel opportunity to deliver intervention material in an engaging and proactive fashion. Combined with online recruitment, the approach is meant to overcome access barriers to engagement of AMSM in HIV prevention.
Keep It Up!
The second major grant Mustanski received revolves around using the Internet as a tool for HIV prevention education with young adult gay and bisexual men who recently tested HIV negative. 
"Repeat negative test results are correlated with increased HIV risk behaviors, perhaps because of a perceived invulnerability to HIV enhanced by feelings of 'dodging the bullet' after multiple negative results," Mustanski said. "We want to combat that increased risk with prevention programming at a level of intensity that rarely occurs in the context of HIV testing." 
Men who have sex with men (MSM) represent the largest HIV transmission group in the U.S. Seventy-seven percent of this population reports having had an HIV test in the past 12 months. Mustanski plans to link his online program, called Keep It Up!, to testing in order to integrate prevention messaging into standard care. 
"MSM presents a high risk group for HIV that is currently being underserved by existing prevention programs," he said. "Linking our research to HIV testing fulfills an unmet need for greater prevention in the context of testing." 
A Keep It Up! pilot study has shown promise in reducing HIV risk. The $3.6 million grant will be used to integrate the program into a widely-used, Northwestern University-based health technology platform in order to increase its scalability, adaptability, and potential for broad implementation. Participants in the program will be recruited from HIV testing clinics in Chicago, Atlanta, and New York. 
Keep It Up! research is supported by the National Institute on Drug Abuse under grant R01DA035145. Guy2Guy is supported by the National Institute of Mental Health under grant R01 MH096660.