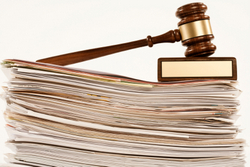 Like most hospitals across the nation, Northwestern Memorial Hospital has been faced with increasing numbers of uninsured patients with greater severity of illness due to lack of or delayed care as well as rising bad debt.
Today's ruling by the United States Supreme Court to uphold the Affordable Care Act means nearly 32 million more Americans will have their healthcare expenses covered by some form of insurance. The ruling, according to Northwestern Memorial's Chief Medical Officer, Stephen L. Ondra, MD, has potential to lead to improved treatments and outcomes for millions of patients as well as a need for more trained physicians.
"Millions of Americans will no longer be faced with the painful decision of whether they can afford to receive healthcare or if they should delay treatment for a medical condition," says Ondra who is also senior vice president. "Greater coverage presents an opportunity to create a more stable environment within the healthcare landscape."
As he explains, the ruling brings greater clarity and predictability to planning for hospitals and health systems.  With an increase in insured people, more services are covered and hopefully preventative health services are rendered more routinely such that illnesses are caught earlier in the course of a disease or illness, and at a time that is safer and less costly to treat.  As part of an academic medical center that includes Northwestern University Feinberg School of Medicine, Ondra says Northwestern Medicine recognizes the important roles the hospital and medical school play in helping to teach and train the next generation of physicians to manage the influx of patients who will seek care.
"From here, Congress and the American people can build upon and change the system in a more controlled and manageable process," he concludes.  "The Affordable Care Act is only a first step in health reform and what is needed for progress."
Other outcomes of the ACA include:
• Insurance companies cannot penalize or deny health coverage to someone with pre-existing conditions.
• Individuals cannot lose their coverage when they get sick.
• Those with chronic conditions will get preventative care to help avoid complications.
With the health care reform law upheld, Northwestern Memorial urges the General Assembly to pass legislation establishing the state's health insurance exchange and expansion of the Medicaid program so that as many as one million Illinoisans will have coverage.This is only the beginning.  While there is much more to be done in analyzing the implications of today's ruling, Northwestern Memorial remains committed to delivering exceptional care regardless of one's ability to pay.
For more information click here to visit the Illinois Hospital's Association's Web site's section on health reform.