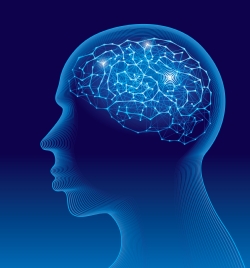 Northwestern Medicine® was named one of 25 sites nationwide to take part in a seven-year, $84 million plus initiative that could speed up medical research and find new drug therapies for some of the most devastating neurological diseases and disorders.
The National Institute of Neurological Disorders and Stroke (NINDS), part of the National Institutes of Health (NIH), awarded Northwestern University Feinberg School of Medicine a $1.5 million grant to participate in the newly formed NeuroNEXT, a Network for Excellence in Neuroscience Clinical Trials. Feinberg is the only institution in Illinois to be named a NeuroNEXT site.
Tanya Simuni, MD, the Arthur C. Nielsen Jr. research professor and director of the Parkinson's Disease and Movement Disorders Center, will lead the site at Feinberg.
The first NeuroNEXT study could start as early as March and will focus on validating the biomarkers of a neurological condition called spinal muscular atrophy.
"It's a genetic neuromuscular disorder affecting kids and potentially young adults," Simuni said. "Right now, there is no known cure for the disease."
If a promising biomarker for spinal muscular atrophy is found, researchers could move forward on finding treatments for the disease.
"There are often significant delays and large start-up costs when a multi-site consortium is formed to conduct a federally-funded study," Simuni said. "The NeuroNEXT initiative is a first-of-its-kind undertaking by the NINDS to eliminate those hurdles by bringing together selected institutions capable of conducting many different studies across neurological disciplines."
All 25 NeuroNEXT sites will report to one central ethics review board and one data center. Simuni said this increases efficiency and productivity and allows the consortium to conduct many more of the important phase-two "exploratory" trials over the next several years.
The NeuroNEXT model also allows Feinberg researchers the rare opportunity to use the efficient infrastructure to submit their own ideas for neuroscience research. Outside academic institutions, advocacy groups, and foundations, small businesses and the pharmaceutical industry are also welcome to propose research ideas to NeuroNEXT.
"Anyone who has a promising idea to advance neuroscience research has a chance for their proposal to be evaluated by this efficient system," Simuni said.